A) Difference Between Gulet Boats
Sometimes looks can be deceiving and that phrase can also apply to a gulet boat because sometimes they can appear so similar but yet have a huge price difference between them. There are 3 categories of gulets namely; Standard, Deluxe, and Luxury. Below are some of the things that help distinguish the price of a gulet.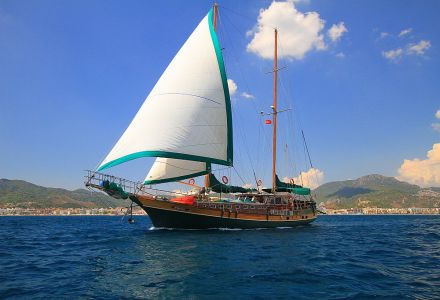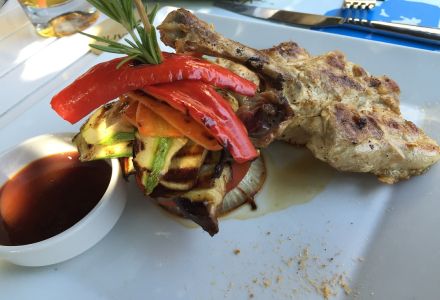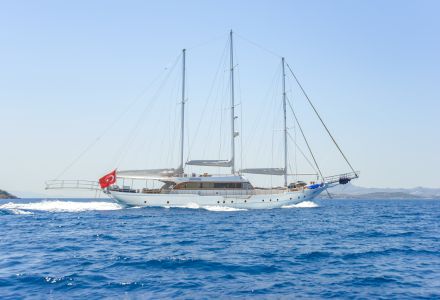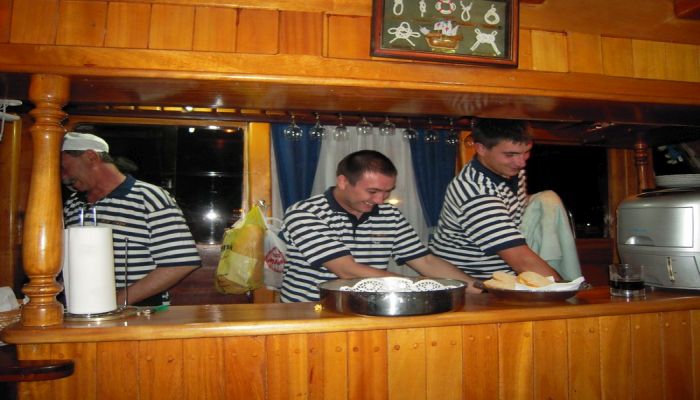 1.) CREW ON GULET
The crew on board a gulet can define your trip. An excellent crew on board can make your cruise much more enjoyable. A more experienced and knowledgeable captain knows how to sail and all the best places to stop at and this can absolutely make your sailing experience fantastic.
2.) MAINTENANCE OF THE GULET
A gulet in fine and properly maintained condition will surely command a higher charter price than a gulet in average condition.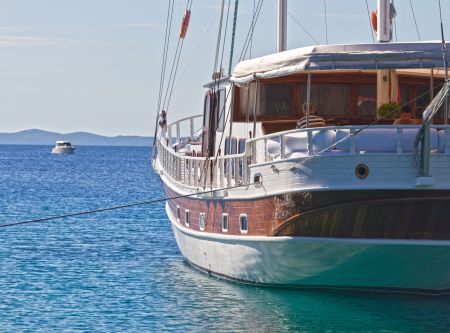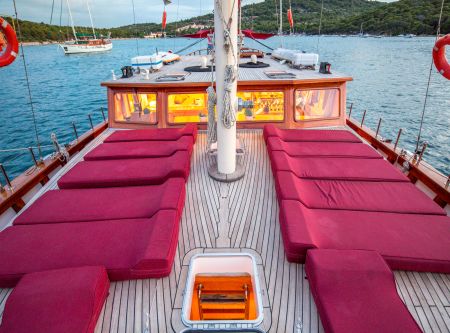 3.) SERVICES & EQUIPMENT & SERVICES
The more services that are available on a gulet, the more expensive it will become. For example, Gulets that offer water boarding equipment, Jacuzzi services, fully furnished bar and salon etc. will generally attract a hefty price tag.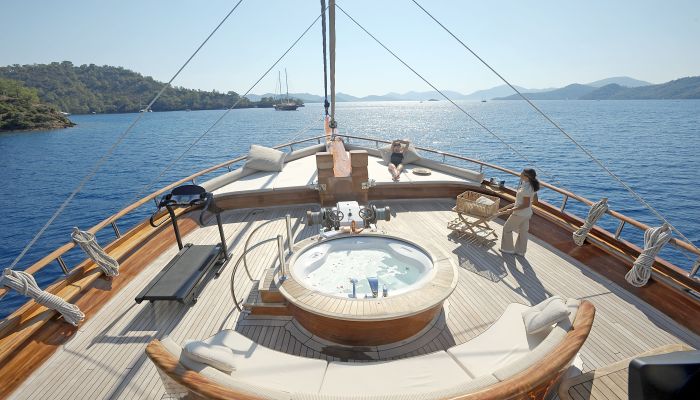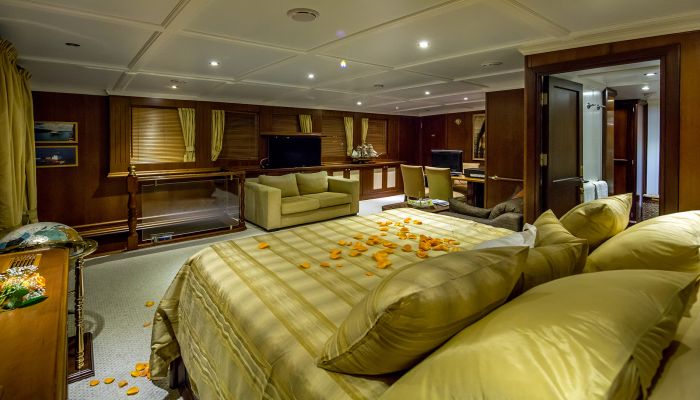 B) Preparations Before You Cruise
There is certainly no dress code or attire on a gulet. You are free to come in whatever you feel comfortable in. a jacket and a short, a t-shirt and jeans or any other thing that you feel comfortable in. also, Gulet cabins are not as large as hotels room so it is always reasonable to come with only a few important things.
So, in case you are wondering, these are some of the things that you must ensure that you come along with on your gulet cruise
Sun cream
Sun glasses
Swimming suit
A couple of shirt and pants
A novel or book that you enjoy reading
Your everyday personal hygiene products
This is basically a rundown of what you would need. No suit and ties are needed for this cruise.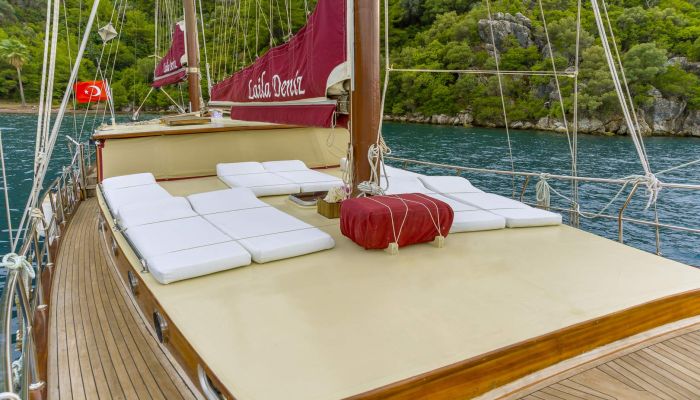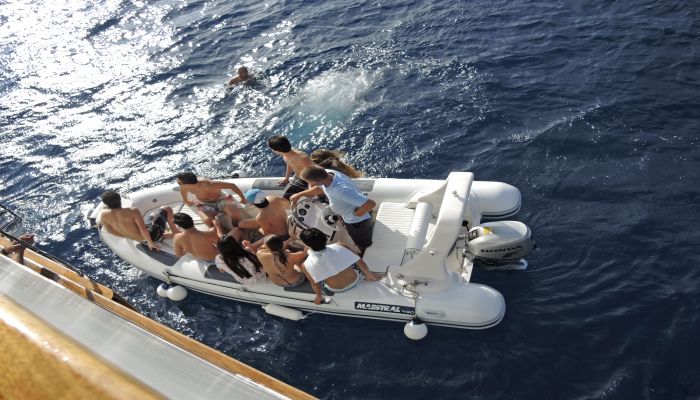 C) During The Blue Cruise
It's almost impossible to get bored on a gulet cruise, if you somehow managed to get bored on a gulet then congratulations are in order for a job well done. Actually, there are more than 300 gulets to pick from, more than 50 different itineraries and more than 30 activities you could engage in. Only shoddy planning and a bad gulet choice can come close to ruining your gulet experience.
The limitless places and things to do gives you unlimited options and ideas for your cruise. All it really takes is for you to make some good arrangement and plans. If you are going to be cruising as a family or group, decide on the things you want to do on the cruise beforehand. If you need a tour guide then that can be arranged for. You can choose to swim, sunbathe, go scuba diving or even visit landmarks and historic sites. The options are limitless and we have prepared a brochure to even show you more exciting activities you could engage in.
D) Services on Board
It is important to realize the role a crew plays in a gulet cruise. You are better off with a competent crew in a standard gulet than a bad crew in a luxury gulet. Every gulet comes with crew members. However, the number of crew members will be decided by the size of the gulet. For smaller gulets, there will be lesser crew members on board and vice versa. Below is a list of crew members and their duties on board a gulet.
CAPTAIN: every ship needs a captain and so does every gulet. The captain has the final say about the route of the gulet and he coordinates sailing and navigation. The captain is the best person to show you the most amazing places on your cruise.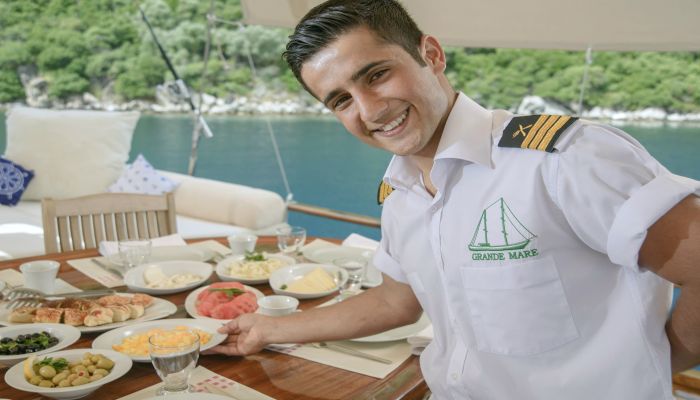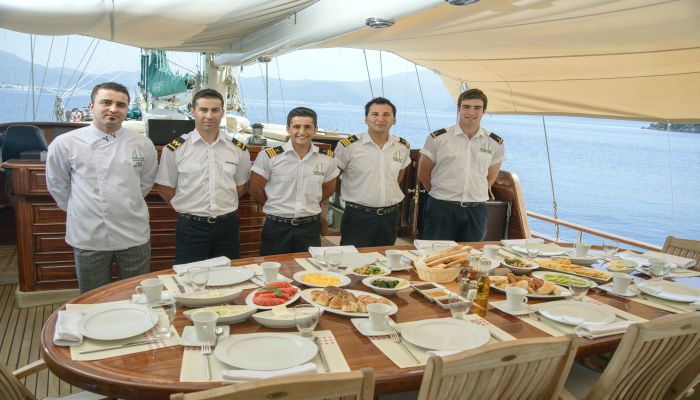 CHEF: after the captain comes your able chef. The chef is responsible for all the meals prepared and shared on board. He has the power to either make or mar your cruise. So hope for a great chef on board your cruise.
WAITER: a waiter will work alongside the chef to ensure that meals are served properly and he can also help with the dishes and other small kitchen tasks.
SAILOR:  a sailor is like an understudy to the captain. The sailor takes care of all the navigation and sailing responsibilities. He ensures that everything related to sailing is in great condition.
HOSTESS: hostess is common only on luxury gulets. They are responsible for cleaning your cabins, serving you drinks and snacks and managing the salon. Sometimes they can help out with your kids too.
So, your crew members on board are very important and if you have the right crew on board our gulet cruise, you will most certainly enjoy your vacation and gulet cruise.
Gulet Experts - Meet Our Sales Team
Meet our core team of gulet experts that will assist you in finding the best cruise for your group. Mitja, Alenka, Aymen, Tom, Miha, Jerry and Simon are all there for you for any gulet cruise related inquiries.
All of them have cruised with gulets before several times so they can provide you with direct advice of what would work for you - and what would not. Check the photo gallery below.