Gulet Blue cruise prices explained
How much it will cost you?
Blue Cruise Turkey, Croatia, Greece and Italy Pricing.
All information related to gulet cruise prices, including how much blue cruises cost, what you can expect in each category, what is included in the prices, and how prices change according to seasons.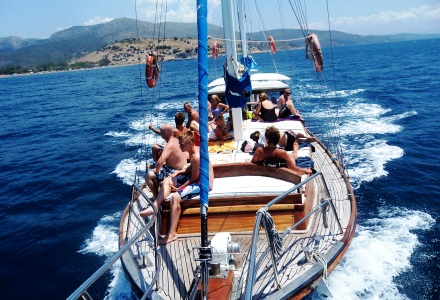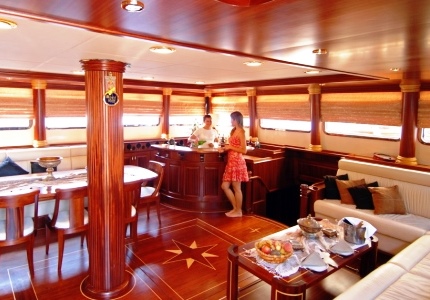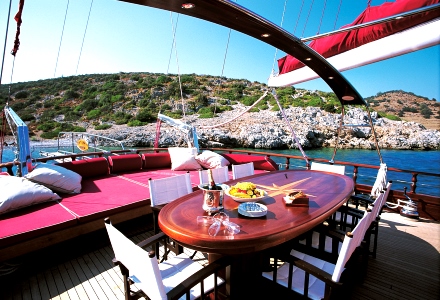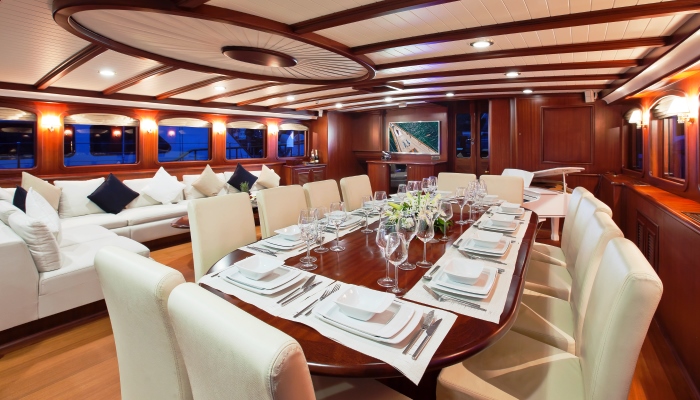 Price per Person Calculation
prices for gulet charter range from 850 euros per person, per week to 1,200 euros per person, per week. This price includes expenses such as the charter of a gulet, crew, fuel, full board, and port taxes.
This budget is flexible and you will get a different quality of gulet if you pay 900 euros in October compared to August, which is high season.
You can get economy gulets without air conditioning for prices under 500 euros per person, per week, and there are VIP GULETS that cost well over 4,000 euros.
Price per person is calculated like this:
Charter Price of a gulet + food costs for the entire group, divided by the number of people in your group.
Daily Prices for gulet charters
Most gulets in Croatia, Montenegro, Greece, Turkey, Italy or anywhere else have prices based on a weekly basis, NOT INCLUDING expenses such as food and drinks. You can get economy 6 cabin gulets for prices starting at 400 euros per day in lower season, all the way to VIP category gulets that have prices up to 11,000 euros per day, and can accommodate up to 10 or 12 guests. You can get a gulet at any price from 3000 euros to 100,000 euros per week.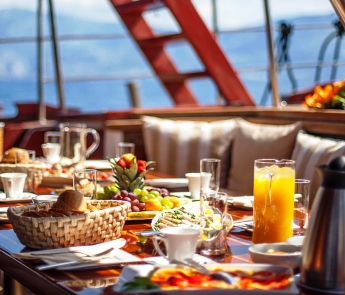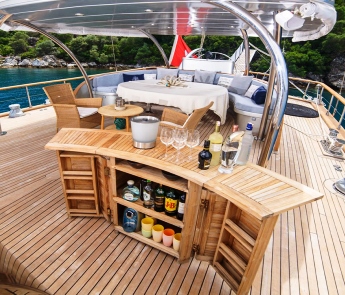 Start planning your gulet cruise
Let the gulet expert help you organizing the best cruise holiday of your life.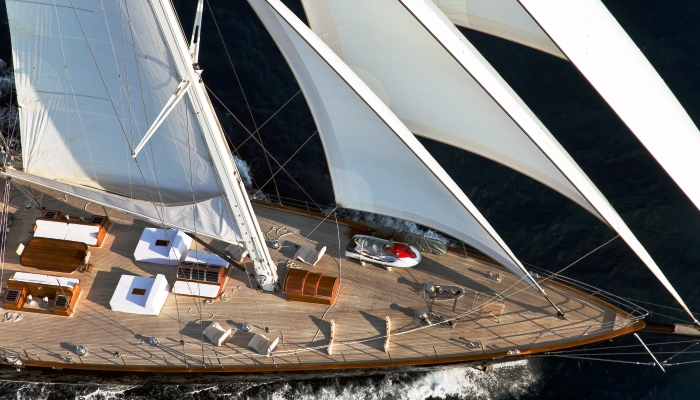 Charter Prices in Low Season
In May and October, prices are low and can be negotiated, and October is maybe even the most beautiful month, with no crowds and a warm sea, good weather (not too hot), and plenty of gulets to choose from.
If you have a group of 8 – 12 people (or more) and you have at least an approximate idea of your budget range, you can get truly stunning deluxe gulets at very affordable prices.
The middle season is very popular for bookings, which means the prices go up, but there is still room for negotiation and getting good deals. While in May and October it is fairly easy to get a really good deal, June and September takes more effort.
That is why it is crucial to know which operators and gulet owners are more motivated for good offers and who can provide you with better services according to your exact wishes.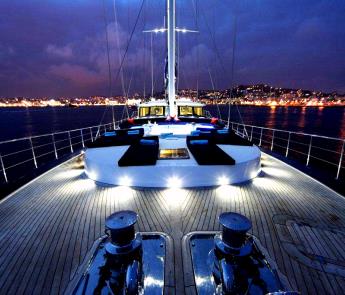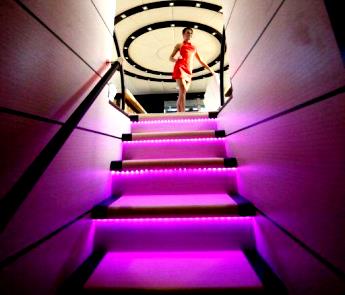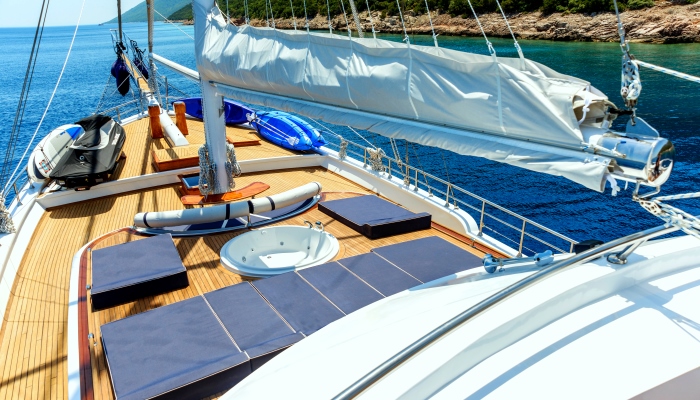 Blue Cruises in high season July and August
This is the highest season, which is usually the most popular season for booking. If you are traveling in high season the most important things are to find gulets that provide the best value for the price they have.
It is not about negotiation here, but about gulets that have the best crew, food, and realistic prices. It is about finding that perfect match for your group and combining it with an amazing itinerary.
Get the perfect gulet from Turkey for you
Send us your wishes and get free assistance from our cruising expert.
How can we help you find the best gulet for your budget?
When you have an approximate idea about your travel dates and the size of your group, all you have to do is:
Fill out the "help me plan" form
Get best possible options in your inbox
Decide on the gulet you like the most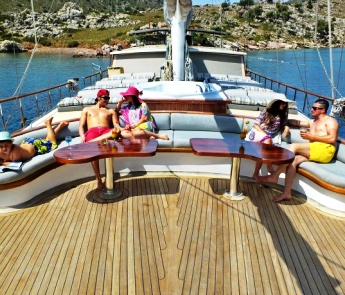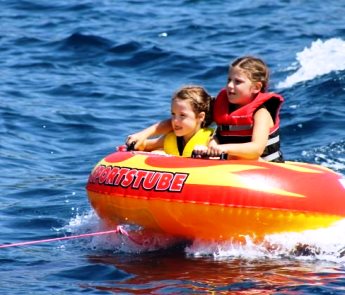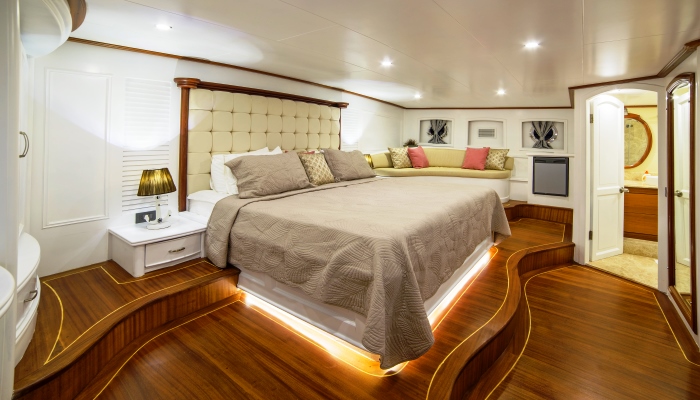 How do we search for gulets according to your budget range?
A lot of people are either scared to give out the information about their budget range or they do not know what their budget is. This is a shame, as if you know your budget range, you immediately get a better negotiation point and generally you get better prices and deals.
If you know your budget is 10,000 euros a week not including food, your inquiry will go to gulets that cost more than that. The main goal will be to get those gulets inside your budget range so you essentially get more for your budget.
What is included in charter prices?
Blue Cruise Charter Prices include crew (captain, chef, sailor, and sometimes also the hostess), fuel for cruising and the generator for air conditioning, and usage of equipment on board.
The charter price is calculated on 7 nights – 8-day basis.
What is not included in the charter price?
Prices generally don't include food, tips, port taxes and customs fees, or drinks, which you can buy in the supermarket and bring with you on the gulet.
Fuel for water sports is also usually extra.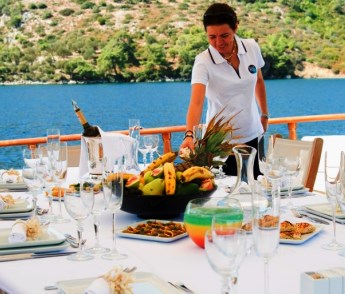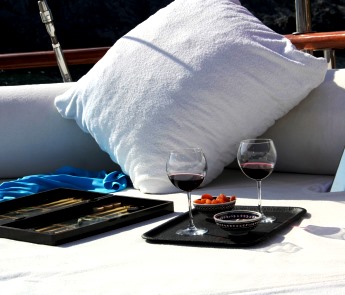 Get the perfect gulet from Croatia for you
Send us your wishes and get free assistance from our cruising expert.
What is better – Early Bookings or Last Minute?
If all you are interested in is a good discount, then last minute is probably better for you. The options are much more limited and the best gulets are usually booked early, but you will get cheaper options if you book last minute.
If you book early it means that the gulets with the best crew, services, and maintenance are still available. You will pay a bit more if you book early, however, satisfaction is usually higher with this option and you have more time to organize the best itinerary and all other details that will make your cruise perfect.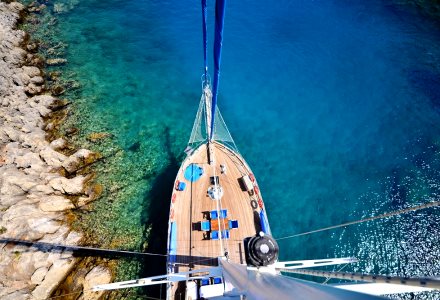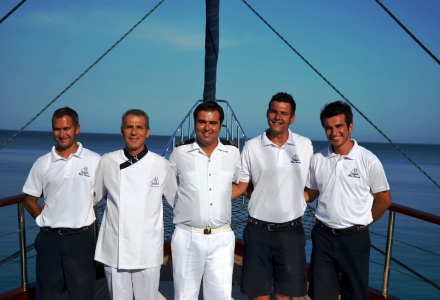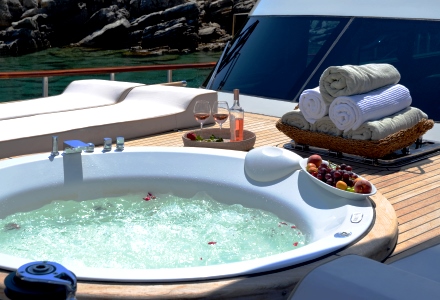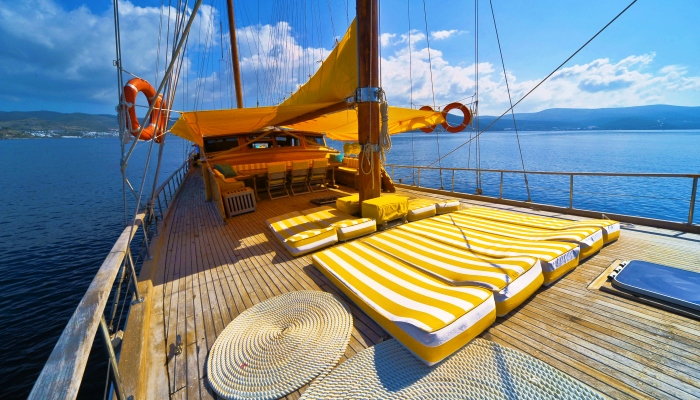 Standard Gulets
Standard gulets are older vessels where cabins are not air conditioned. At least one crew member has to speak English on these gulets. The vessels need to be cleaned and well maintained, however, you shouldn't expect any luxury. You can get economy gulets at prices from 350 to 700 euros per person, per week including food, depending on when you are traveling, the size of your group, and the gulet quality. Most economy gulets have either 6 or 8 cabins.
Standard 3 star gulets are the cheapest possible gulets you can get. They have air conditioning in every cabin and services which are decent and nice. These gulets will cost you 600 to 900 euros per person, per week including food. Most standard gulets have 5 to 8 cabins.
These gulets are well maintained. The crew is uniformed, professional, and well educated. Food served here is spectacular. These gulets cost 1,000 to 1,500 euros per person, per week, or more.
There is a very large range of gulets available in this section (and the price range is also huge), so it is incredibly important to know how much you wish to spend – as there is room for negotiations.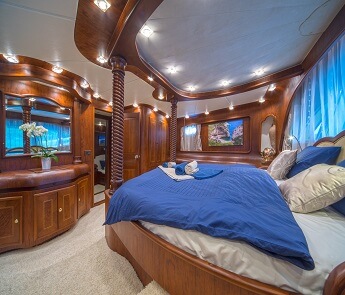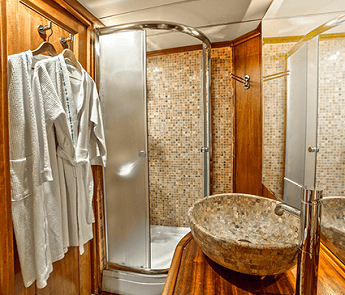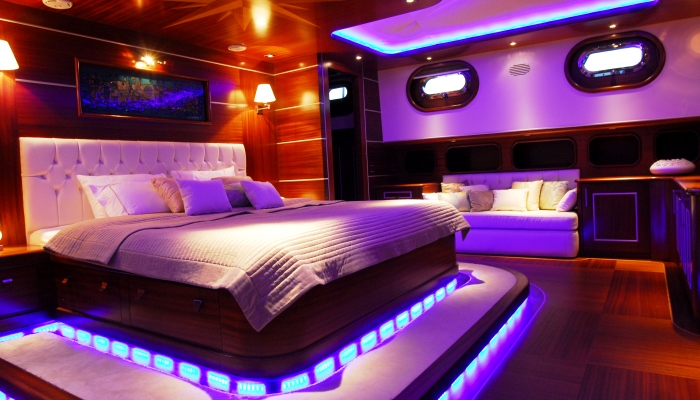 Gulets that are "the best of the best." Super spacious cabins, a huge variety of water sports, amazing food, and super comfortable bathrooms. These gulets are used by celebrities, a royal family, and business people who wish to get away from it all.
Most of the gulets in this category have 4 to 7 cabins maximum, and charter prices range from 20,000 to 100,000 euros a week, or more.
What can YOU get for your budget?
You will get the best idea on the exact gulets your budget can allow. Let us know what your approximate budget range is and you will get gulet examples available in your dates inside that range.
Fill out the inquiry form and check your email 24 hours later for best deals.
Gulets to charter – Hall of fame
Our Picks of Gulets that deserve special attention.