Get Acquainted With the Gulet Cruise Experience
Did you ever think of what kind of experience you can have on board a gulet? On this post, you will learn what is a gulet boat, what are the main amenities on board, where you can charter a gulet and also how to spend a day during the gulet cruise.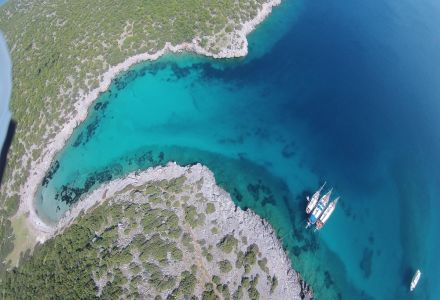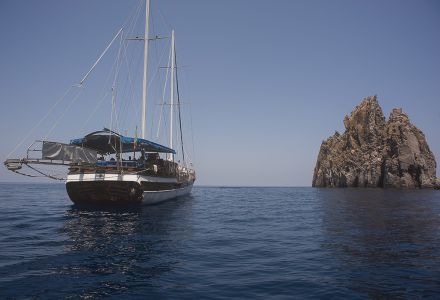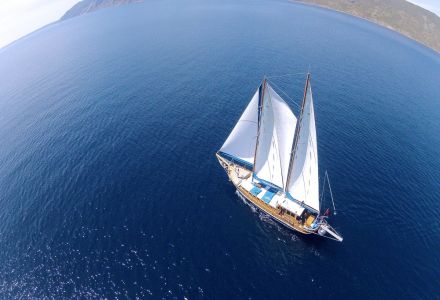 1.) What You Should Know About Gulets
Gulet cabins can range from 5 to 8
All gulet cabins are air-conditioned and have their own individual bathroom and toilet facilities
Gulets are usually manned by competent crew members (Captain, Sailor, Hostess, Chef)
Gulets are commonly made of woods like oak, teak, and mahogany.
The average gulet can be as long as 20 to 30 meters.
Gulets come in three variants (standard, luxury and deluxe)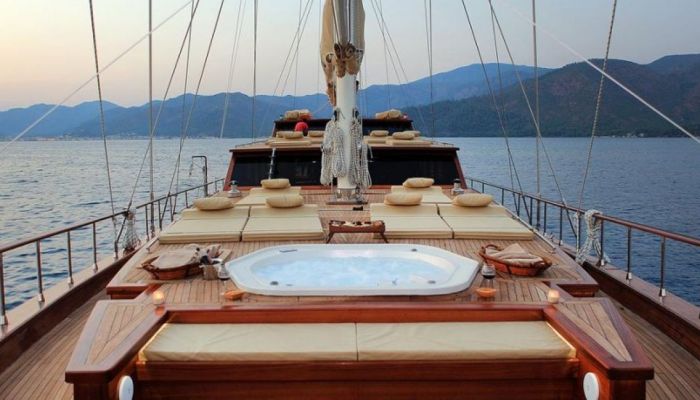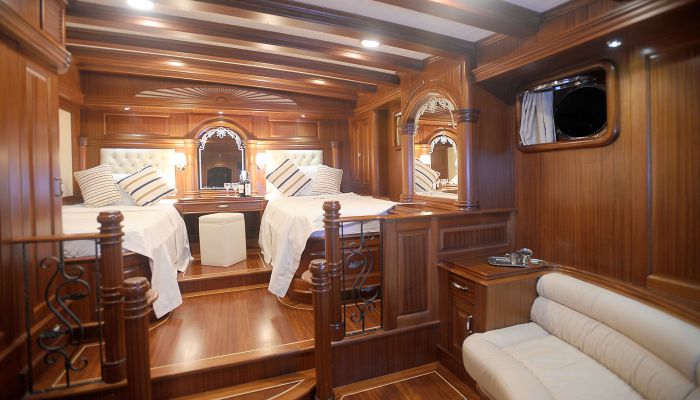 a) Cabins on gulets
Cabins are primarily for sleep and relaxation and in the past, they were not constructed to be very big. However, the evolution of gulet over the years means that they are now much bigger and luxurious cabins with amazing entertainment tools like DVD's, Plasma TV and some even come with a Jacuzzi. However, the primary focus should be on a competent crew and a deck space to make you enjoy your cruise.
b) Deck
Out on the foredeck is ample space for sunbathing and sightseeing alongside a covered dining and cushioned seating area. Similarly, at the enormous aft deck, there is ample space arranged with a cushioned seating area for both relaxation and meal serving purposes.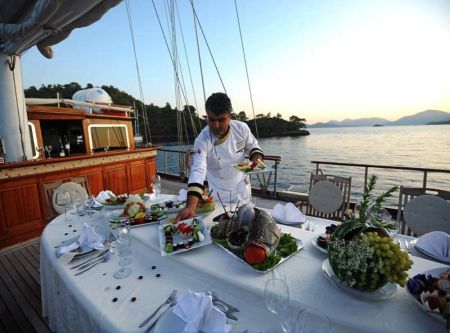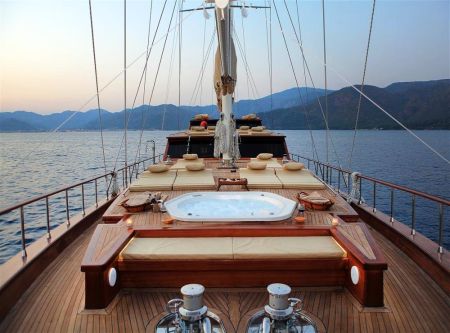 Do you want to try a gulet cruise?
Get free assistance from our experts.
c) Salon
The salon can also serve as the alternate dining area asides from the aft deck. The salon unusually houses a bar, a comfortable dining area that will most times comprise of TV and a fully air conditioned space.
To really enjoy the wonders and thrill of a gulet cruise, we urge you to book a gulet cruise tour now and you will be glad that you did.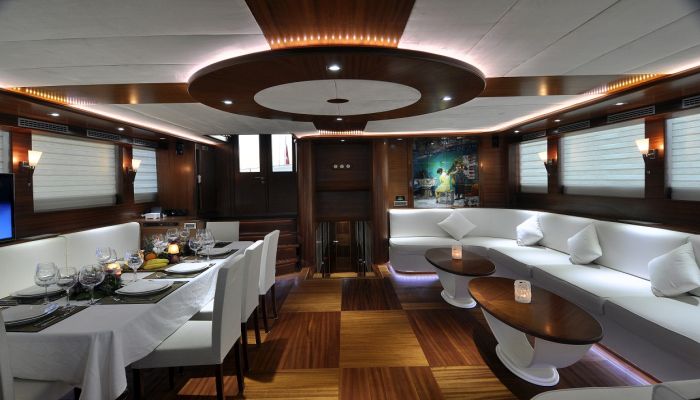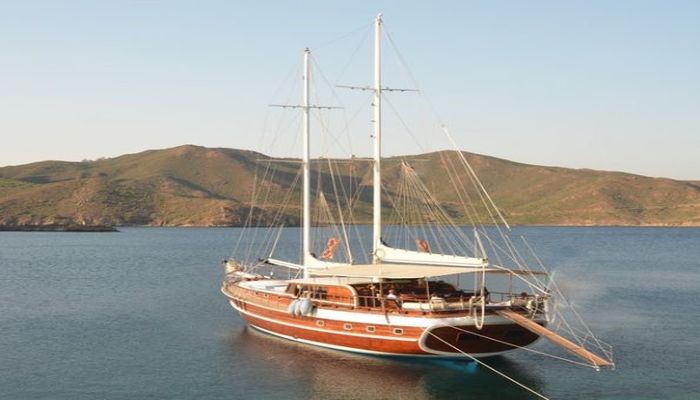 2.) Where you can Go with a Gulet
a) Gulet Vacation in Croatia
Go gulet cruising in the real home and hub of Gulet adventure in Croatia. Croatia boasts of the most gulet cruises and it is always an awesome adventure cursing in the blue waters in Croatia. Croatia is home to over 1,200 different islands so you are never out of options about where to visit. The crew in Croatian gulets are one of the best ever plus you get to choose from over 35 different types of gulet. Croatia cannot wait to host you. Book your gulet cruise now.
Learn more here about gulet cruise in Croatia.
b) Gulet Holiday in Turkey
Experience the real holiday vibe when you charter a gulet cruise in Turkey. With more than over 1000 gulets to choose from and more than 17 different gulet cruise routes, you are sure to enjoy every second of your tour on the elegant Turkish Gulet cruise. Furthermore, you also get to enjoy the 24hours support and a competent crew that will ensure you have fun on your trip.
More here about gulet cruise in Turkey.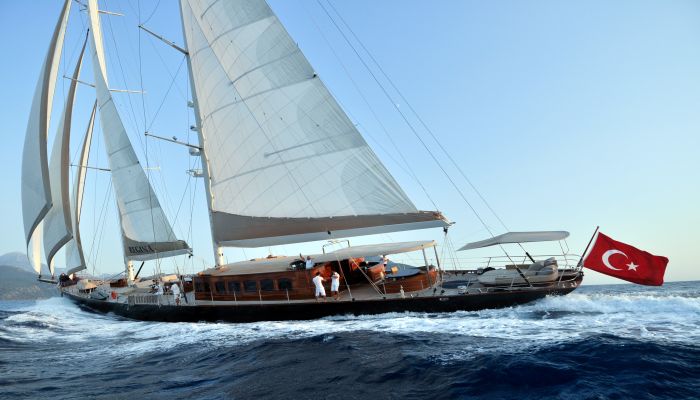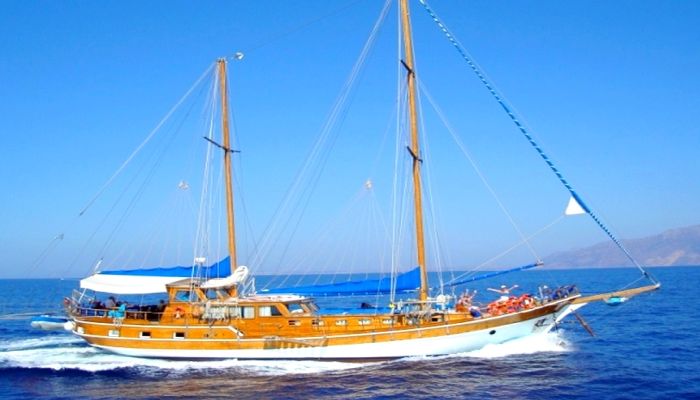 c) Gulet Charter in Greece
From the amazing bays to the exciting island locations, Greece is the place to revel in the complete gulet adventure. The Dodecanese islands and the rich historic ancient ruins in Greece will make you cherish your gulet cruise even more. Visit Greece for that exciting gulet cruising Greek experience.
More about gulet cruise in Greece.
d) Gulet Charter in Montenegro
If you need to relax and just enjoy a good time undisturbed and far from your worries, then Montenegro is the place to be. With its exotic beaches and calming natural scenery, gulet cruising in Montenegro is like sailing in paradise.  Visit Montenegro for a calming and soothing gulet cruise today.
More about gulet cruise in Montenegro.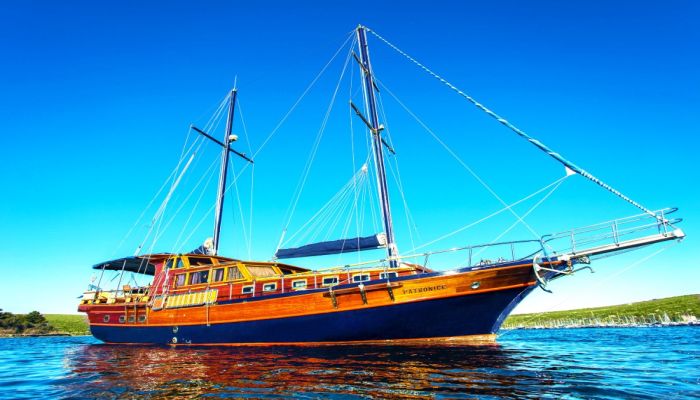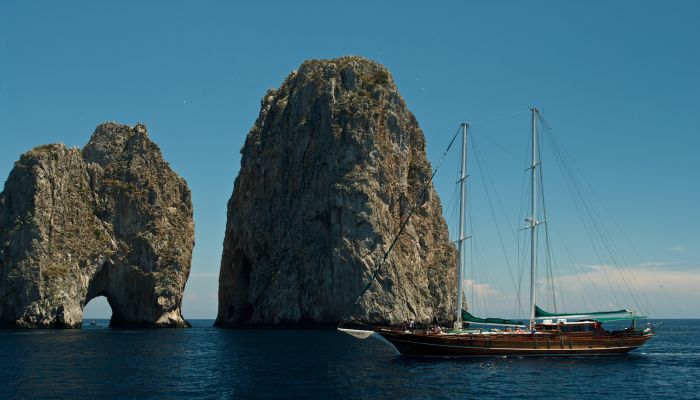 e) Gulet Vacations in Italy
Gulet vacation in Italy is better experienced than told. The Italians will never disappoint you when it comes to the best cuisine, wine, and amazing scenery. The ancient ruins and landmarks in Italy will thrill you. A trip to the Roman city will unlock a whole new world of historical adventure. Remember, the feeling is better felt than told. Book a Gulet Vacation in Italy today.
More about gulet cruise in Italy.
on a typical gulet cruise day, you can head out and dive right into the sea for a cool and refreshing swim to get you energized for the ton of excitement lined up for your big day.
After your dive, you can proceed to feast on some nice snacks or a freshly prepared fruit juice.
You can all relax on the deck as the captain navigates his way to the next bay. Enjoy and soak in the sun while you read a book or watch the sea waves.
It's time to engage in a water sport, ensure you work your body on a jet ski or canoe.
Engage in any other activity you deem fit and worthy of your afternoon time, after all, you came all this way to have fun.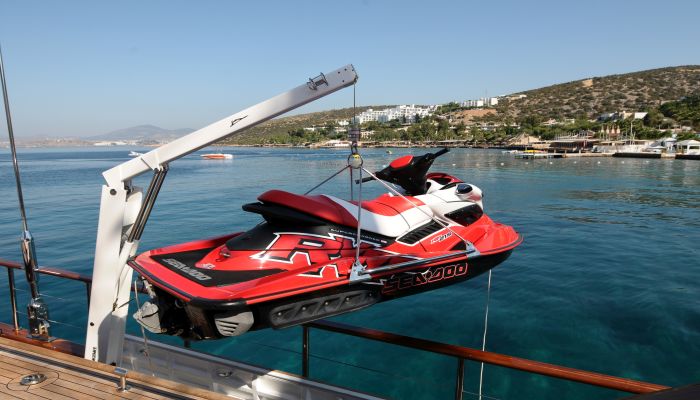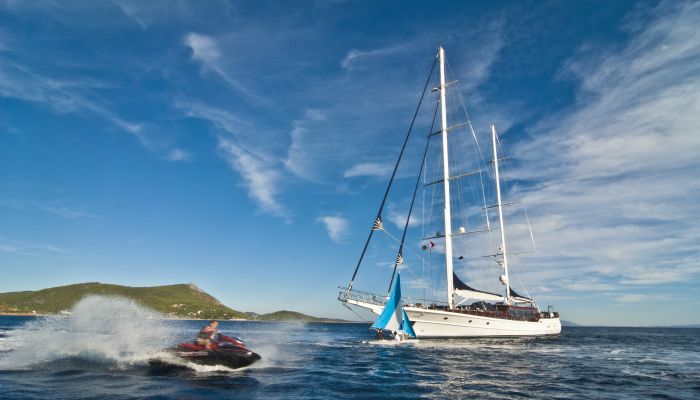 Next up, is a yummy and deliciously prepared lunch. You should probably congratulate the chef for the meal.
Late in the evening, around 5 pm you can sit on the deck with a glass of tea while you watch the evening skies.
Engage in any other activity you enjoy throughout the evening, you can head to the salon for some quality entertainment.
Enjoy dinner thereafter, freshly served and prepared just for you. Eat with the waves.
The real fun starts in the gulet after dinner! You can learn more here about things to do during the gulet cruise.
Let's brainstorm together some gulet cruise ideas
If you like gulet cruises and would love to experience one. Feel free to contact us and we will together brainstorm some great ideas and we will organize the best cruising holidays of your life.