Cabin on a Gulet
Are gulets comfortable?
How Many Cabins Are on a Gulet?
Most gulets have 5 to 8 cabins for guests. You also have a nice range of 2, 3 and 4 cabin gulets, while there is limited number of gulets that have 9 – 12 cabins.
You also have a couple of gulets with 16 cabins, but they are very rare. If you are interested in renting an entire gulet, do not limit yourself. Even if there is just 8 people, sometimes it pays more to book a 6 cabin gulet, even if you will not use 2 cabins.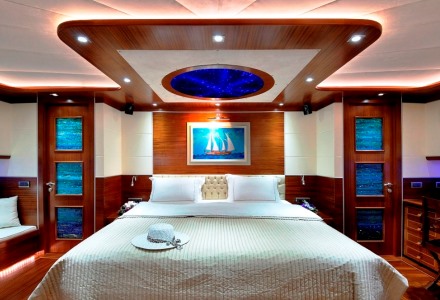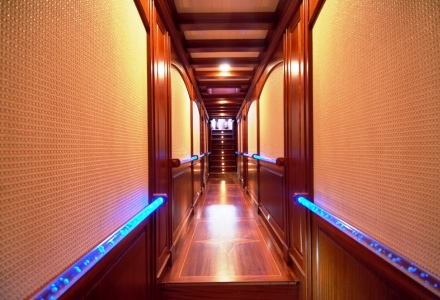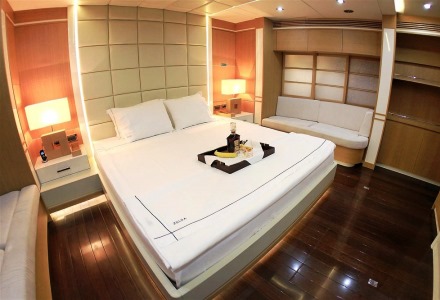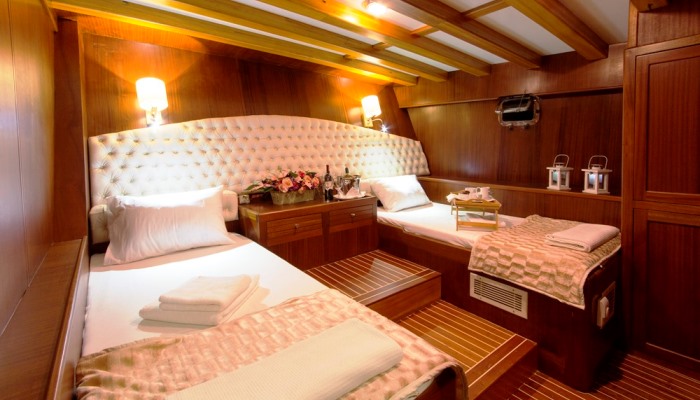 What are cabins like on gulets?
Most of the cabins on gulets are meant for 2 people who can sleep either on a double bed (French bed) or twin beds (separated beds).
Some gulets also have a third bed option or a bunk bed, but this is rare.
All cabins have a couple of cupboards where you can store your luggage or a small space under the bed, where you can put your suitcase. There is also electricity inside and a door leading to your own private bathroom.
The more luxury the gulet, the bigger and nicer the cabin.
Does each cabin have its own bathroom?
Each cabin has its own private bathroom (unless specified differently in advance). Bathrooms also come in several sizes and shapes, depending on the luxury and the size of the gulet. All bathrooms have a toilet (vacuum style or home type style) and a shower.
Deluxe bathrooms can have a Jacuzzi, huge bath tubs, and even a sauna.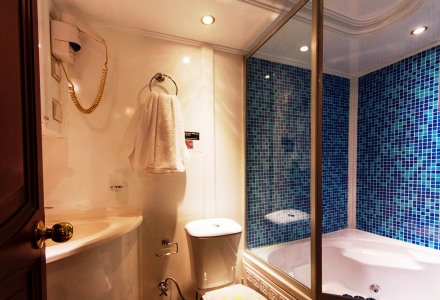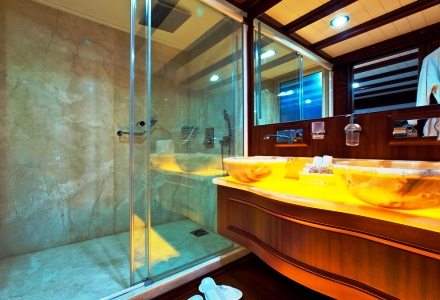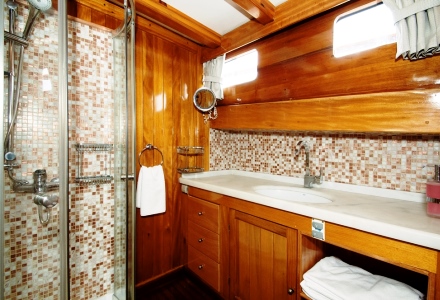 How to find a gulet with cabins that will fit your group exactly
All you need to do is:
Let us know about your wishes & dates, and  group size
Start Getting best gulet cruise options to your email
Get help in creating a dream itinerary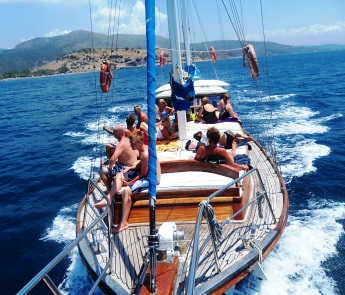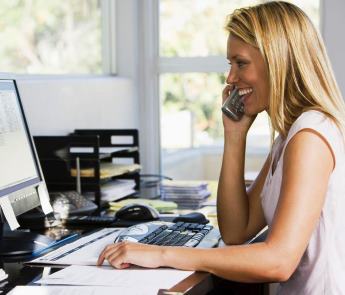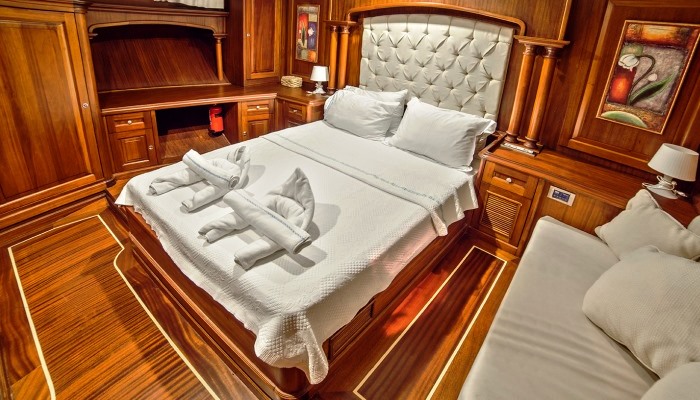 Are cabins air conditioned?
Most of the gulets for private charter have air conditioning in the cabins. The number of hours when the air conditioning is running is different depending on the gulet. Standard gulets with air conditioning usually just cool down the cabins before you go to sleep and then the air condition is turned off.
Super luxury gulet has 24/7 air conditioning. Normally you have 35 hours of air conditioning included in the price (5 hours/day).
2 reasons why there is a limit on air conditioning.
Reason 1: the air conditioning runs on a generator. And generator runs on fuel, and fuel is expensive. If air conditioning is important for you, most of the time you can include more hours of air conditioning in your private charter for an extra payment.
Reason 2: generators make noise when they are running. When you are staying in a nice isolated bay, with nothing around you and enjoying peace and quiet, you wouldn't like it if the gulet next to you runs a loud generator. If you are staying in a bay with more people inside, then there is an agreement that the generators are switched off during the night.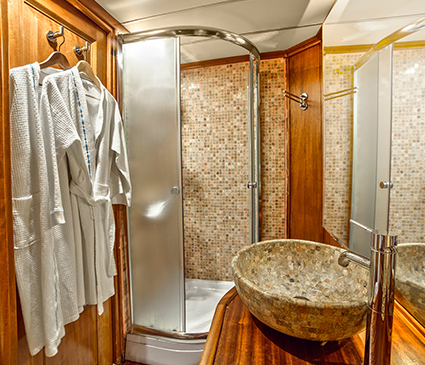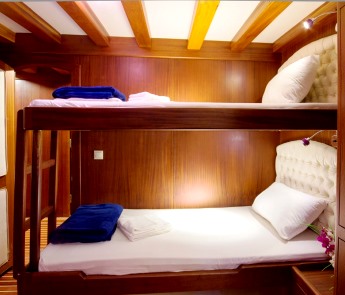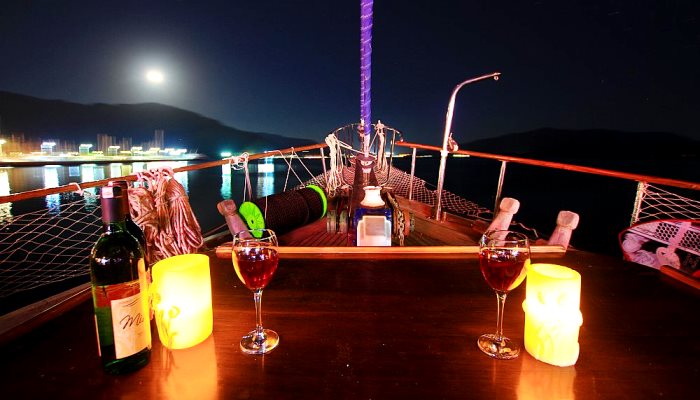 Can you have air condition running all night? There are two options.
Option no.1: you can stay in a port plugged into electricity, which means air conditioning can run all night.
Option no.2: you can tell your captain to take you to a bay, where there are no gulets around you. This can be very hard in high season, but it could be possible with very good planning and if you are willing to compensate with your itinerary.
Standard/Economy cabin description and prices.
Standard gulets range from 20 to 30 meters, and most of the time they have 6 to 8 cabins. Cabins on standard gulets are smaller (around 2 m x 2 m or 2 m x 3 square meters) and normally all cabins are the same size.
Bathrooms are also smaller, with the shower coming out of the pipe. Here you also have exceptions, but for any additional wishes such as "larger master cabin" or box showers you should mention this before you make a reservation.
If you are interested in a cabin charter cruises inform us about your wishes and we will send you availabilities.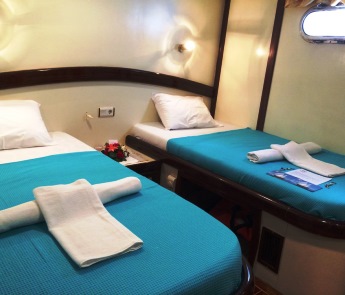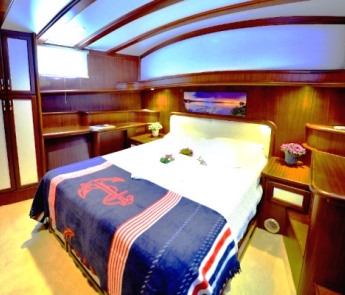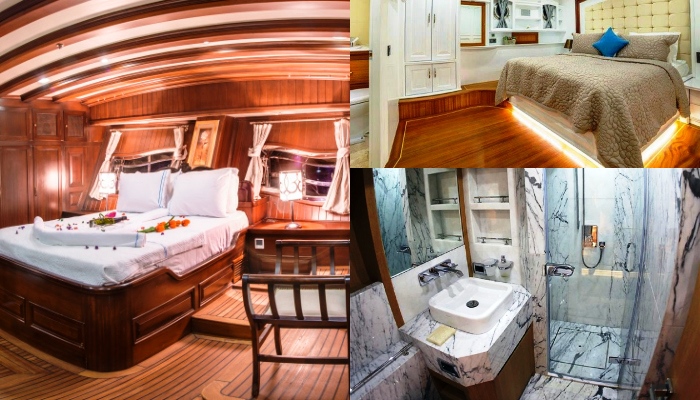 Luxury and VIP Cabins – Description and prices.
Luxury gulets range from 25 meters to 35 meters. While most 30-meter standard gulets have 7 or 8 cabins, luxury gulets can only offer 4 or 5 cabins. This means more space, bigger closets, nicer bathrooms, and larger beds.
You also already have different combinations of master cabins, twin cabins, and double cabins with extra beds. These cabins are already very comfortable and nice. Cabins on VIP gulets are even better and compare to the same luxury as 5 star hotels.
What about cabin charter?
Interested in a cabin charter cruise (join other people on board). You have two different options.
One option is standard gulets with or without air conditioning.The second option is luxury gulets.
Prices are affordable, ranging from 300 to 700 euros per person, per week for standard gulets and up to 1.800 €/person/Week for luxury options.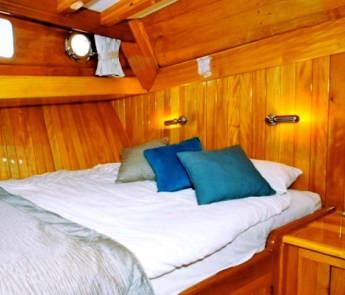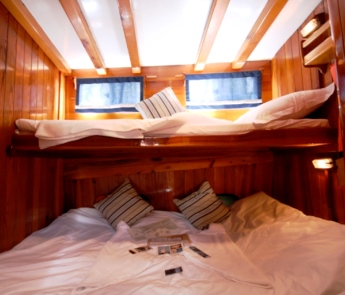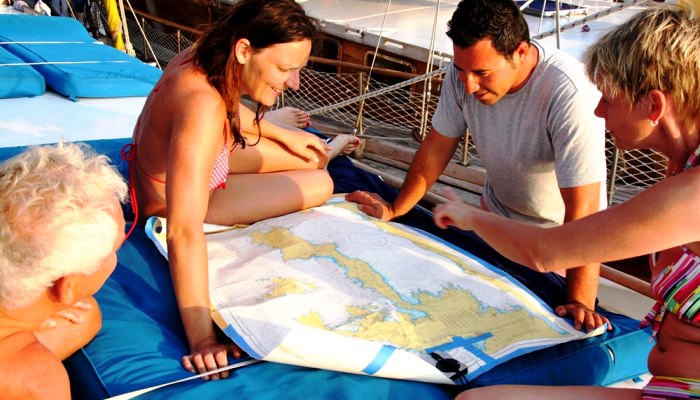 How to book a cabin?
If you are interested in booking a cabin and joining other people aboard, it is easy.
Let us know about your dates and your wishes and we will connect you with local operators that have programs, prices, and tours that will best suit you.
Master cabins – What are they?
Master cabins or VIP cabins, are cabins that are bigger than others.  They have larger beds, more spac,e and larger bathrooms. They are intended for a "group leader", chief parents, or a person who is the most important.
Master cabins are great, but they can also be problematic if there are equal couples traveling together, that paid the same amount of money for the cruise. In this case some people can have a problem if they see they get smaller cabins then their friend, who paid the same money for the cruise.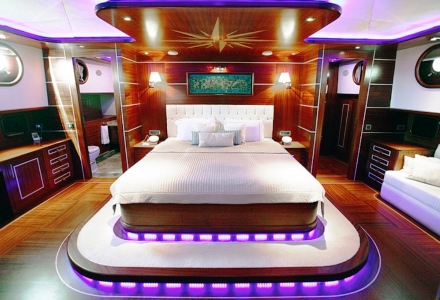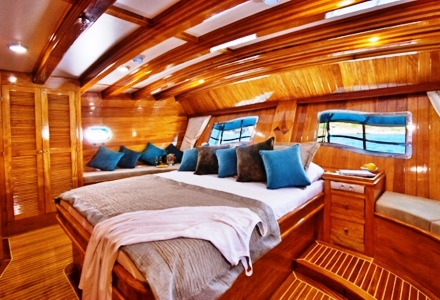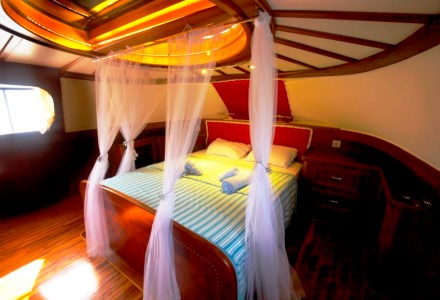 Cabins with double beds or twin beds.
Double beds or French beds are perfect for couples that love each other and like to sleep together. However, if you have teenage siblings that need to sleep together or a group in a bachelor party and these people have to share the same bed, it may be problematic for them.
For these kinds of groups, it is perfect to book a gulet with as many twin beds as possible. These are cabins with separate beds. It is good to book a gulet where you will be accommodated in a way where you will all sleep comfortably and happy.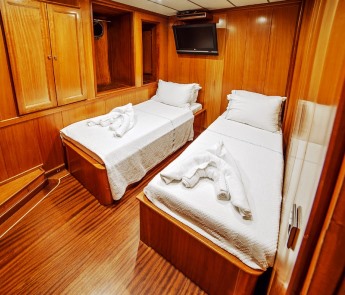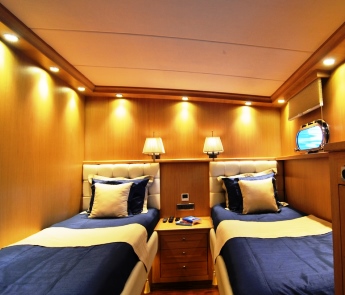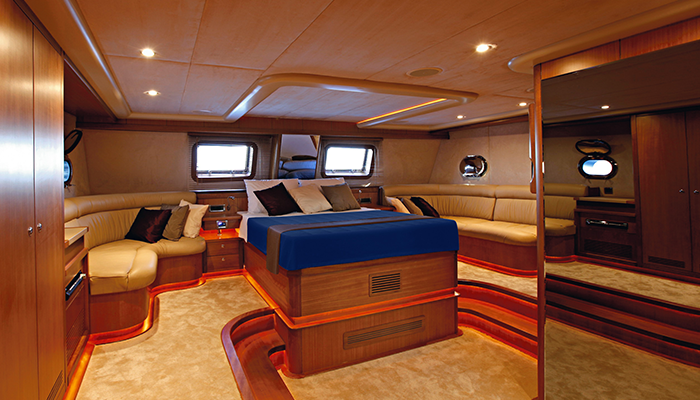 Similar gulets – different cabins. Size.
Each gulet is unique. A 30 meter gulet with 5 cabins will have much bigger cabins than ones with 8 cabins. Gulet beam is also important here. 24 meter gulets with a 7 meters beam can have bigger and more comfortable cabins as a gullet of the same size which has a smaller beam.
Some gulets have huge cabins for the crew. This means the crew will be more comfortable, which also means they are happier and more relaxed, which means better service – but you have smaller cabins. Some gulets have very bad crew facilities to allow more comfort for guests.
Similar gulets – different cabins. Types.
You have three gulets, all completely the same size, but still the cabin composition can be completely different. One gulet could have two bigger master cabins, two regular size double cabins and two smaller cabins with separate beds (twin beds). This is perfect if you are a group of mixed ages with smaller kids.
The other gulet could have one huge master cabin, three double cabins, and two twin cabins. This is perfect if one person is paying for the entire trip or is the "legit" group leader. The third gulet could have 6 double cabins – all the same size, which is perfect if you have 6 couples renting a gulet and they have no kids.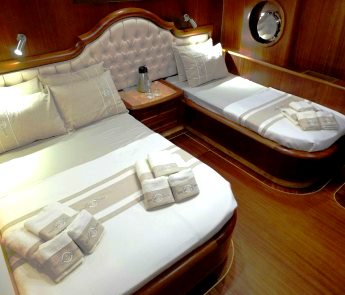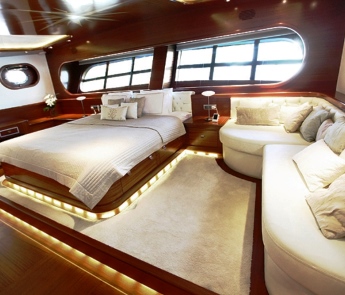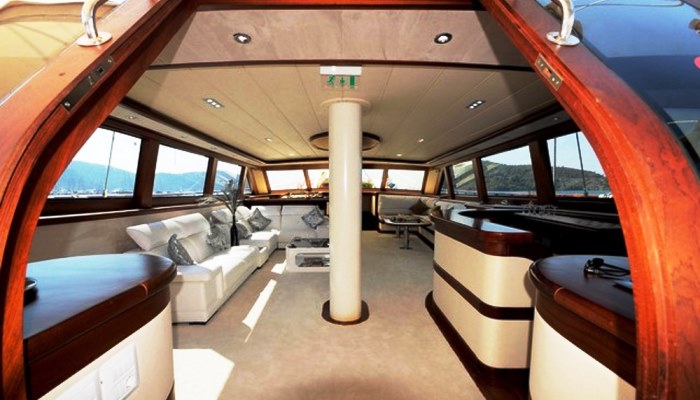 Similar gulets – different cabins. Concept.
Some gulets have a huge salon and smaller cabins. This is perfect if you have small kids, who need the salon to play inside safely. Some gulets have cabins at the back end of the ship. Some gulets have only one huge master cabin at the end, some have two smaller cabins.
There are also gulets that have cabins only in the front of the gulet. Each gulet is completely unique and that is why it is very important to find a combination that suits your group perfectly.
Importance of cabins
It is nice to have a comfortable cabin and nice bathroom, this is true. But it is much more important to have an amazing crew, that you cruise on the itinerary that fits your wishes, and the food you have on board is astonishing.
You will not remember the size of your cabin, but you will remember where you swam, what you ate, and the places you checked.
We can help you find the perfect combination for your Gulet Cruise.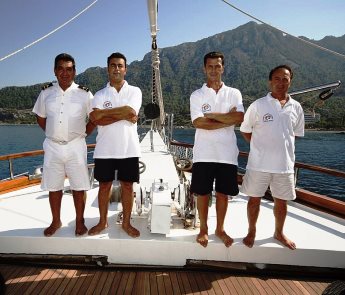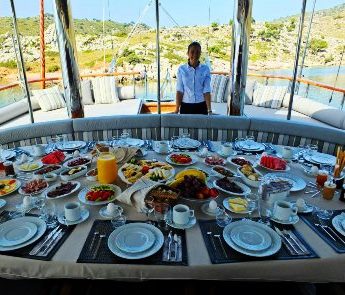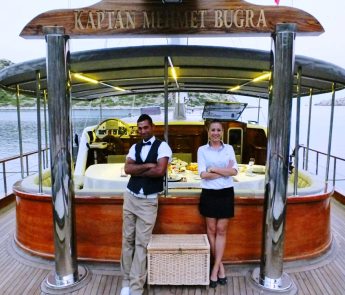 Start planning your gulet cruise
Send inquiry and let the gulet expert help you organizing the best cruise holiday of your life.