What are the top yachting destinations?
Croatia is also the most popular destination for a cruise among our clients and a truly great place for your gulet cruise! The distances between islands and coastal towns are not as big, so you can have route organized in a way you get to see the most in the shortest amount of time.  
Crystal clear sea is one of many things that will amaze you when it comes to this county. The beach tropical vibes can be felt everywhere, while local authentic culture can be seen on islands and villages. You will also be able to visit exquisite historic towns that will leave you speechless and provide you with unique experiences.
Furthermore, owners and captains of the boat are very friendly, open people who always love to share great stories and pieces of advice with you.

You can check bigger towns such as Split, Zadar, Dubrovnik, Šibenik, Trogir, Primošten, Makarska Riviera…

Or explore islands: Hvar, Brač, Korčula, Vis, Ugljan, Pašman. Or visit wonders of nature such as Kornati islands, Krka Waterfalls, Mljet national park….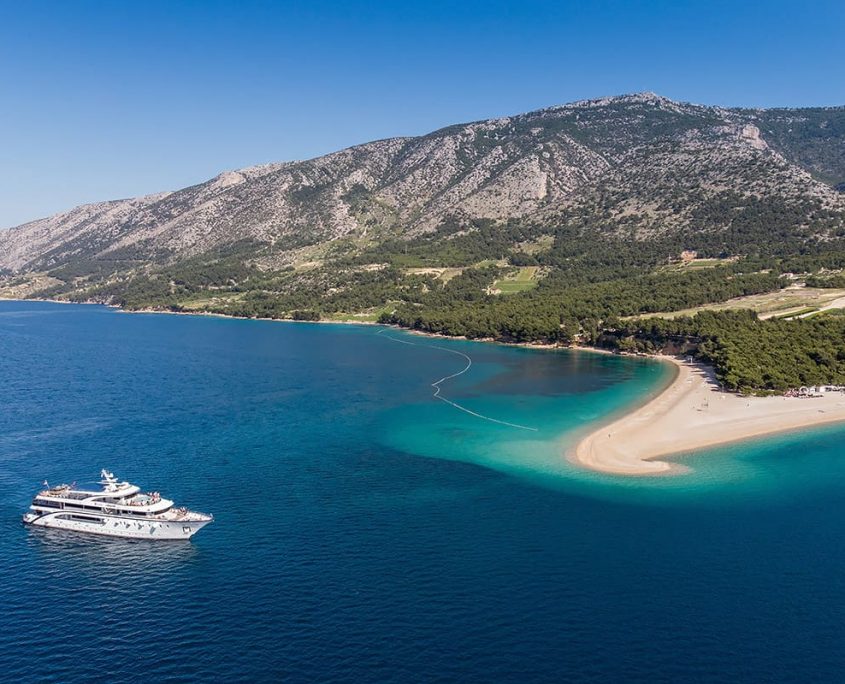 Turkey is known as a country of turquoise crystal clear sea, best beaches, undisputed hospitability, rich cultural heritage, natural wonders, and amazing authentic food! Turkey is a beautiful, unique country listed among the top 10 tourist destinations in the world!
Many visitors and gulet cruise travelers are most pleasantly surprised by hospitable people. They are very friendly and always try to make you feel welcomed. Another thing is the great food and delicious strong Turkish coffee. Food has many influences and not only that it tastes great but it is also pleasing to the eye.
For all nature lovers, there are around 40 national parks with pristine nature. You can stay active in your holidays since the country offers a wide range of activities for all age groups. (Hiking, biking, climbing…)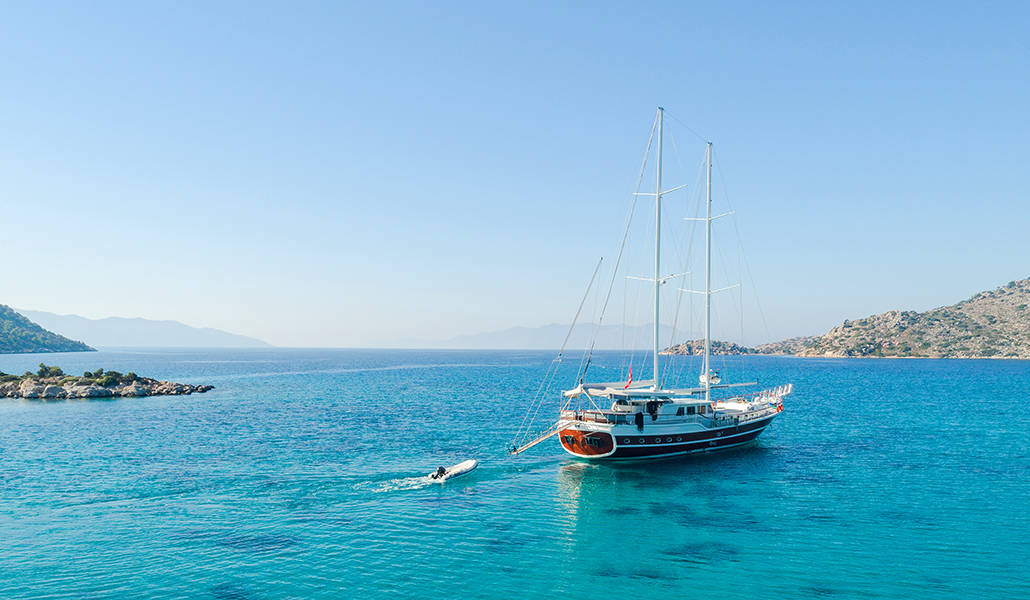 And of course, there are bigger historic towns and centers to visit such as Bodrum, Marmaris, Fethiye, Gocek, Antalya. You can also visit Turkish villages where you will get the taste of genuine life in Turkey.
Another interesting fact is that the gulet type ship originated from Turkey. Also, the number of gulets has grown and many will say that there are over 1500 gulet ships ready for charter. Competition is very big on the Turkish market which is why Turkey is one of the most affordable cruise destinations! If your goal is to get the best price, then Turkey gulet cruise is probably the best option for you! Getting more for money is always great!
A country with a long ancient history hides away many beauties, thousands of islands, nature & clear waters. Your days will be filled with adventures, relaxing on the surrounding stunning beaches in a nice atmosphere. Vibrant ancient Greece with an endless coastline is maybe the most famous country out of our destinations.
Places like Santorini and Mykonos are a beloved destination among many tourists from all over the world. There is no doubt Greece is a very stunning destination for gulet cruise.
It is a great choice for couples, friends even families who would like to explore this big regional and architectural diversity. There are many possibilities for various activities that we can help you plan out. Greece is like a sweet combination of both Croatia and Turkey if we would try to compare these destinations. Distances between islands are not as short as in Croatia, but there are more towns to explore, and even more islands than in Turkey or Croatia.
In Greece you have 2 possibilities: You can either rent a gulet from Athens or somewhere nearby, and cruise beautiful islands such as Cyclades, Sporades or Ionian islands.
Or you can rent a Turkish gulet and take the route that combines Greek islands (Dodecanese islands) too. However, you must know that gulet options here are even smaller than in Croatia. So if you are on a tight budget, consider renting a Turkish gulet and visit a few Greek islands along the way.
Discover easy going Italian life and gorgeous towns dating from the Roman Republic. In Italy, you will visit beautiful beaches, island and enjoy famous superb Italian cuisine. For those with a big appetite, be sure that Italy will satisfy all your cravings. The county is also known as the rich world's art center and monumental architecture. You can explore Italy's most ancient tourist sights, try the best ice cream of your life, explore hidden beaches, bay, and islands…You got the sun, the right temperature, and the refreshing sea. Now that's a recipe for best holidays! Also, you'll see the exclusive parts of Sardinia or other parts of the Mediterranean that can be accessed by sea only.
However even though fun times and scenic views are unlimited, the number of gulets in Italy is quite limited. In Italy, there are around only 15 gulets. All of them are owned by "locals" which is why it is more expensive to rent a gulet here. You need to start planning early and book early if you want to get the best deals.

Routes are mainly done in southern Italy such as the Amalfi coast, Pontine Islands, Aeolian Islands, famous Sicily, and Sardinia…