Expert tips for renting a sailboat in Croatia
5 step process for those who want to do some things on their own:
First, you read about destinations from our page or our Magazine and then you select the destination you are interested in (Turkey, Croatia, Greece).

From there you should pick if you are interested in renting an entire gulet or just a cabin, 

if you are interested in renting a cabin, you can then browse and find several different plans.

However, if you are interested in a private charter,  then you choose between 3 different categories. Every category is explained in details that comes with our recommended gulets.
When you check which gulets caught your interest, just send us an inquiry and we will guide you through next steps.
EXTRA TIP:
Define your max budget on start and see how flexible it is so you can know better what to expect.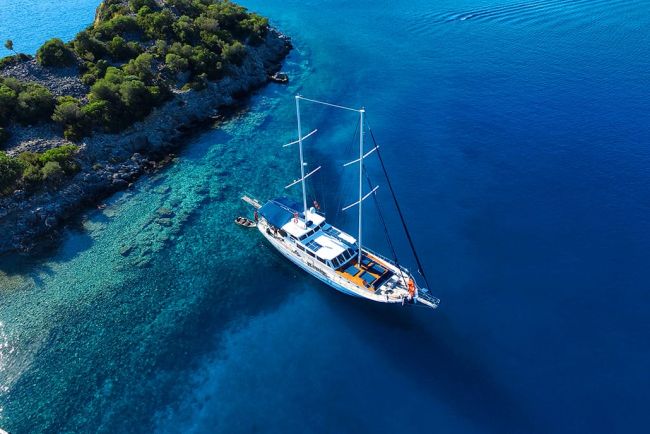 2. LUXURY SAILBOAT CHARTER IN CROATIA
By renting a luxury sailing boat you will embark on an adventure. Your days will be filled with diverse activities, delicious food, pristine nature, history, beaches, and so much more. All sailing luxury boats come with a professional crew on board. So, by all means, you don't need to be an expert to be a part of this. Here are some of the best luxury sailboats in Croatia!
Corsario is an ultra-luxury yacht that guarantees luxury, elegance, and adventures in the Adriatic sea. With its 48 meters and 6 cabins, it can accommodate up to 12 guests in 6 cabins for a luxury cruise. Each cabin has a private bath, flat screen TV, air conditioning, safe deposit box, Wi-Fi, audio surround system, interphone and room service is also available. You will be amazed by the perfect mix of traditional tall ship exterior and modern interior designed with guests comfort in mind. Corsario has a unique combination of luxury, elegance and high class that features numerous amenities and extraordinary gourmet experience onboard. The professional crew of 8 crew members will be at your disposal during the cruise for everything you might need. On deck, you'll find a spacious lounge area, dining area with large table, sauna room, jacuzzi, and sunbathing area. It is safe to say you won't miss a thing during the cruise.
3. WHICH CRUISE AREAS ARE THE BEST FOR SAILING?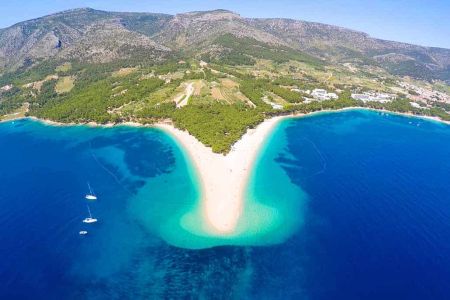 Central Dalmatian Islands (Hvar, Vis, Brač and more)
This route is for explorers and adventurists who want to stay active and on-the-go. You'll get a chance to explore and go out of the gulet, almost every day waking in a new destination. Your days will be filled with enjoyment in nature, beaches, swimming and water sports. But you'll also be able to relax and unwind while your captain leads you from point A till point B.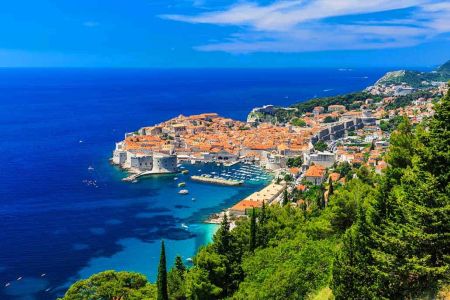 For those who like to relax and unwind on their cruise, this is the perfect route for you. However, this is one of those routes that can also be further adapted to guests wishes. So if you would like to avoid crowds on some days but still want to stay active and occasionally love to go on dinner, enjoy jet-set places, buy some souvenirs then this route is for you. If you don't mind being "a tourist" from time to time then definitely choose this route.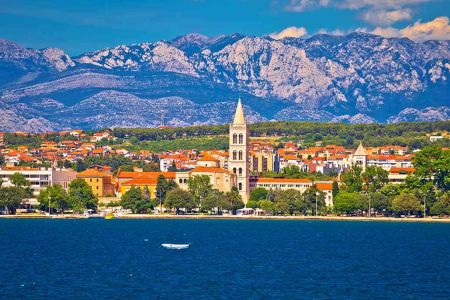 For all history enthusiast and families with kids who are like little explorers, this is a very nice option to consider. With these routes, you will discover the culture and beyond fascinating ancient towns of Dalmatia. There is a lot of room for exploration because there are many historic sites, interesting architecture, culture, beautiful nature and much more. Towns like Šibenik aren't as crowded as Dubrovnik, so if you are looking for privacy also take this route into consideration.
Reminder: Sailing boats in Croatia are very limited in number.
You should consider how big your budget is and how flexible you are, then we can proceed with planning perfect options for you for an amazing sailing experience! You do not have to worry if you are not sailing expert because you will be matched with the professional captain and the crew. If you truly like sailing and you are interested in this idea, let us know because it is best to start planning early on your sailing adventure! If you are