The Most Incredible Top 5 Beaches In Turkey!
1. Cirali Beach – beach with great scenery
Three simple words can describe this beach: quiet, serene, beautiful! Cirali beach is perfectly framed by two spectacular mountains which combined together, make the most beautiful picture even. You won't be disappointed!
Sea is crystal clear and it changes in many shades of turquoise. Usually, there are no big waves which make this beach great for swimming or snorkelling
Sun loungers are free of charge and each nearby café will serve you snacks and drinks if desired
The nearby village offers cosy restaurants with a friendly atmosphere and fresh local food.
P.S. If you are lucky enough on this memorable 3-km long beach you'll also see the rare species of Loggerhead turtles that nest on the beach's sand.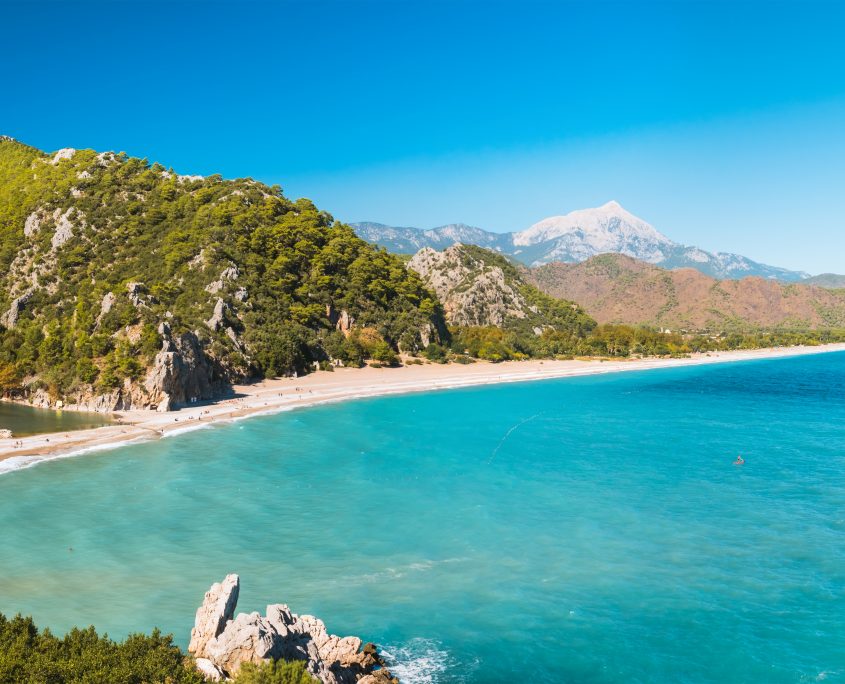 YOUR PERFECT COASTAL PARADISE IN TURKEY!
Send inquiry and the gulet expert team will help you in organizing the best vacation of your life!
2. Kaputas Beach
This beautiful sandy beach is located between the breath-taking regions of Kas and Kalkan and it's favourite of many. Also, it has easy access, especially through the Kalkan-Kas road route

If you arrive on the beach on a particularly windy day, you'll see spectacular waves of blue water that collide to the shore. And if you are adventurist, you might even try to surf. Beach guards will be there to watch over you

If you visit this beach in morning you might find it empty and have it as a private beach! What a luxury.

Crystal clear sea is calm and amazing for swimming in the perfect temperature.

Not only does tourist visit this beach, it's also popular among locals. So if you want, you have an opportunity to meet the friendly locals.

Sun lounges and umbrellas are not free but they are very affordable and worth to rent while you stay on the beach.

If you are looking for accommodation near Kaputas, you might have to consider the

Korsan

Apartment located in Kalkan.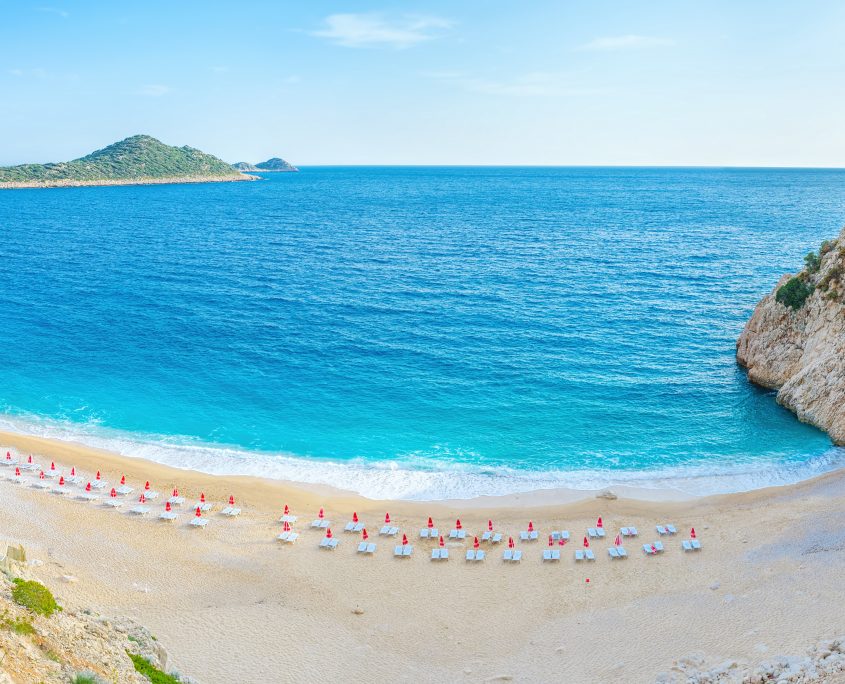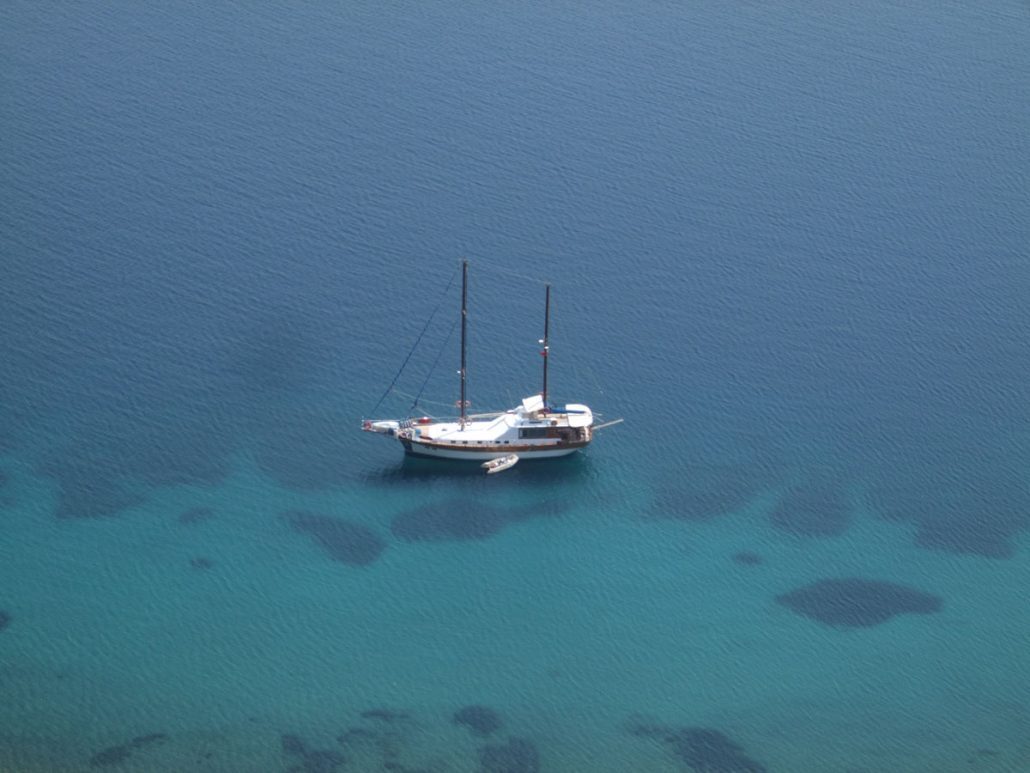 3. Hisaronu Bay- Two in one
Outstanding and breathtaking are two small hidden beaches located on the Datca peninsula's midpoint, Hisaronu Bay.
You can change different beaches for different experiences. Depending if you want the more silent atmosphere or not.
Beaches have a nice breeze that is so refreshing on summer days. Sometimes wind will get stronger which is why they are quite popular among windsurfers.
The towns close by have many restaurants that offer a variety of Turkey's delicious traditional food. You won't be disappointed!
If you are planning to stay longer at Hisaronu, you can stay at Golden Key hotel and experience ultimate peace and harmony.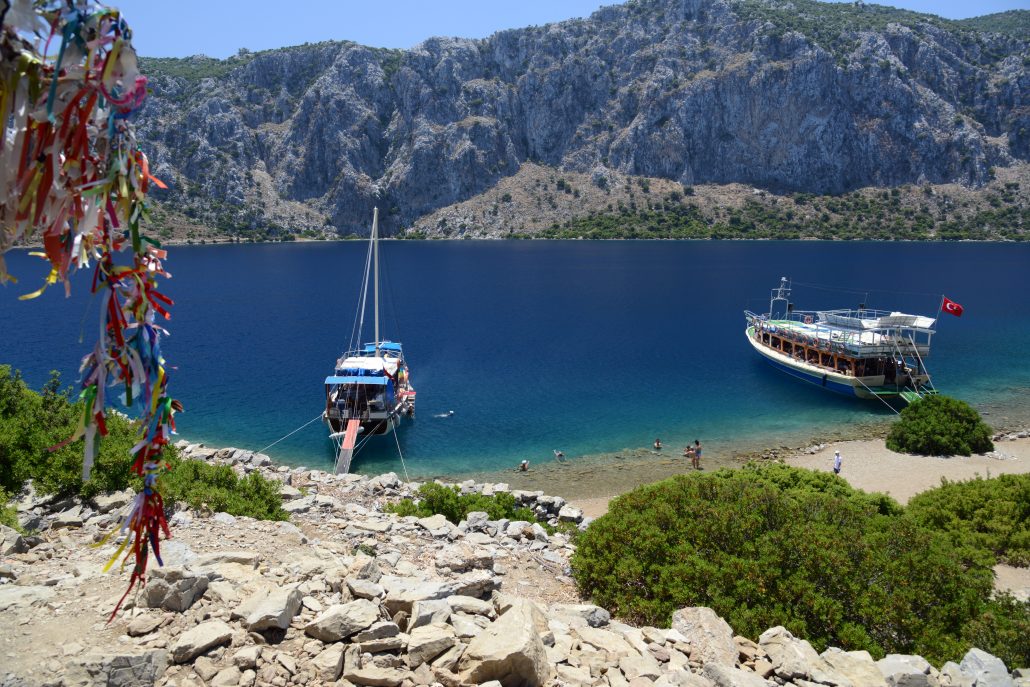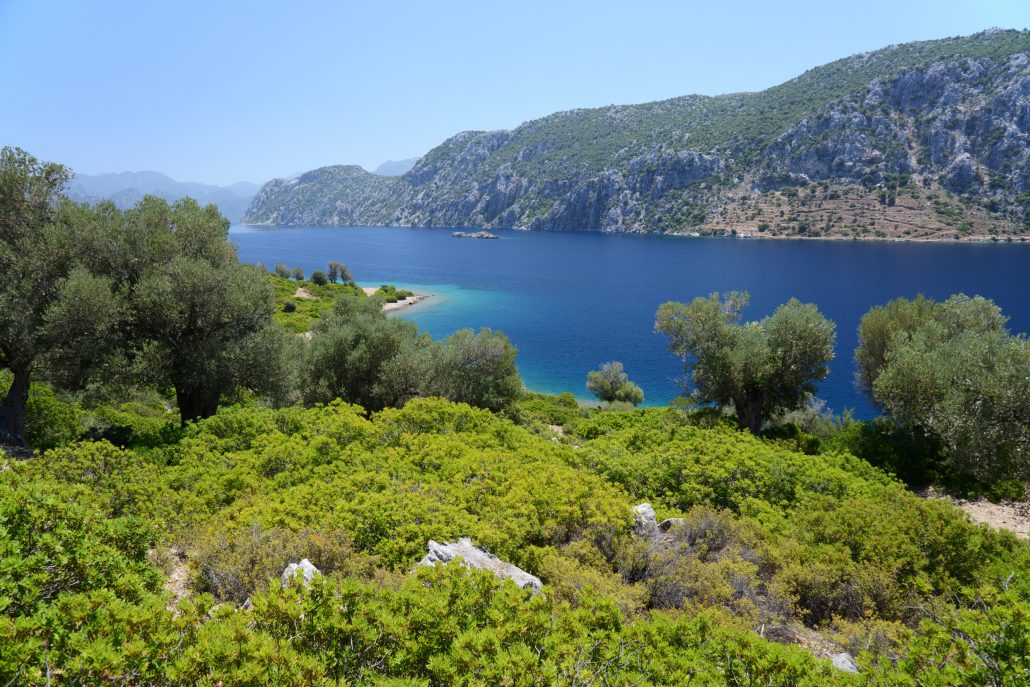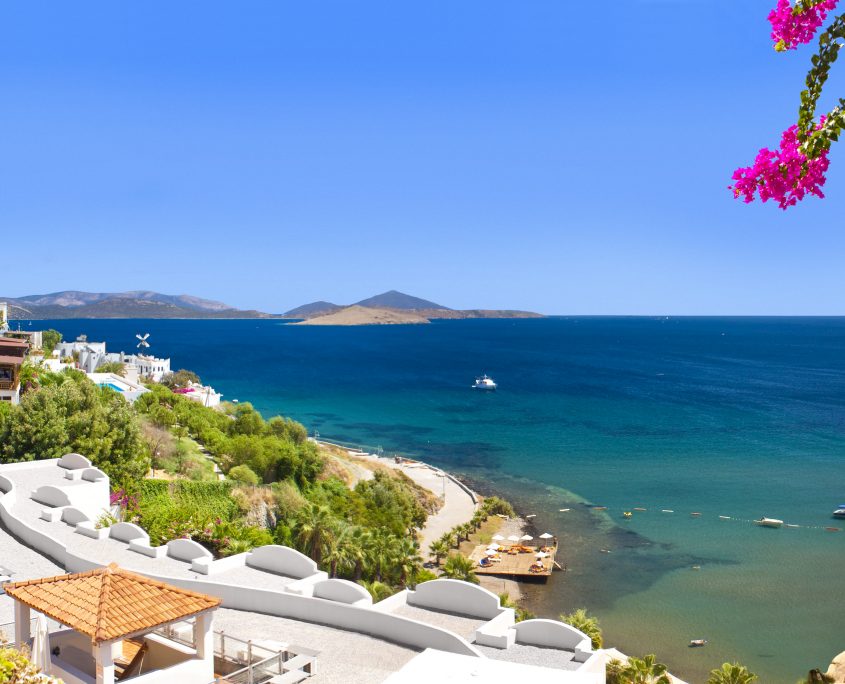 4. Ortakent Beach
Located along the famous Bodrum shoreline, Ortakent beach is the best secret place to run away from big crowds in town.
The stunning beach is also surrounded by lively market gardens and a quiet rural village that is also worth quick exploration.
It is very good for water sports, kayaking, wake-boarding, sailing or surfing. So you will not be bored! Along the beach, you will find cafes and restaurants where you can refreshen up and start enjoying in some delicious food to get energised!
Ortakent sandy beach is a great destination for a family holiday because of its many opportunities for fun water sports activities.
Tamarisk Hotel is great accommodation option for those who want to stay here for longer time.
5. Ovabuku Beach
Ovabuku is a magnificent beach located on the beautiful Datca peninsula. Her surroundings are consisting of nature, lush forest that offers shade and clean and deep blue sea.
Seawater on this beach tends to be cooler, but not cold, it is very nice refreshment on a sunny day.
It's a perfect destination for those who are looking for a paradise-like atmosphere with a touch of the authenticity.
Along the beach shoreline, there are small restaurants with friendly welcoming atmosphere, offering tasty Turkish food that will leave you fool and satisfied for hours. Who would say no to this?
For those who are wishing to stay or to come back again at Ovabuku, you can plan to stay over at the beautiful Olive Garden Hotel.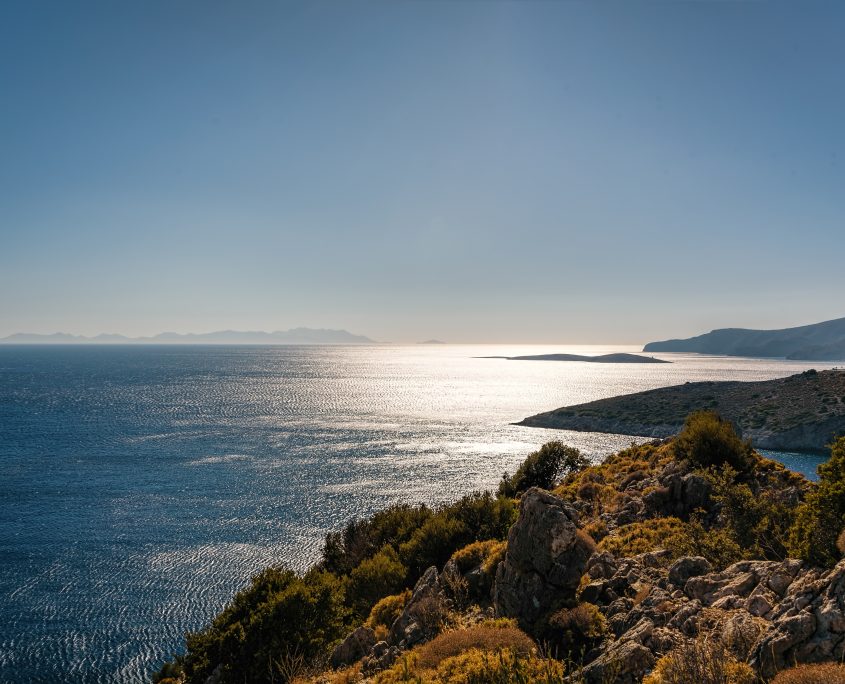 These Top beaches got you interested?
Explore more about Turkey cruises and all of the amazing options.
Gulet Experts Team Can Help
Our team of gulet experts will assist you in finding the best cruise for your group and they are here for you for any gulet cruise related inquiries.