Rent Gulet Croatia- 8 Answers to the Most FAQ
Were you planning on a cruise around beautiful Croatian coastline for the first time but you are not sure what to expect or where to even start? Well, luckily for you, you found a great place to get answers on the most frequently asked questions regarding Croatia gulet cruise! So sit back and relax, because after reading this post you will be ready to start some serious planning!
1. What are main Croatia gulet cruise highlights?
Croatia is a place that the whole country could be one big highlight, so to make choice easier we will shortly divide highlights into 5 main sections:
1) Most beautiful hidden bays and beaches you'll visit during the day and have a swim spot
2) More than 1.200 different islands with short distances
3) Gorgeous historic Mediterranean towns and villages all over the coastline and islands
4) Preserved nature and national parks
5) Croatian traditional food and wines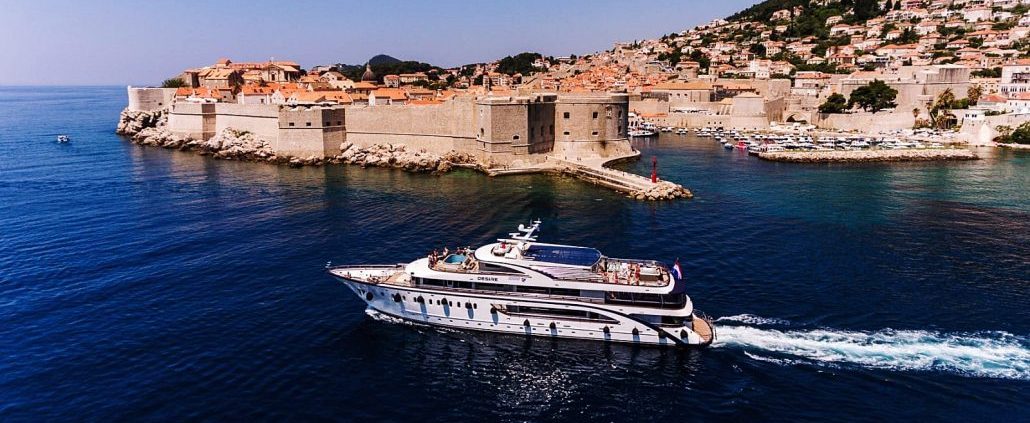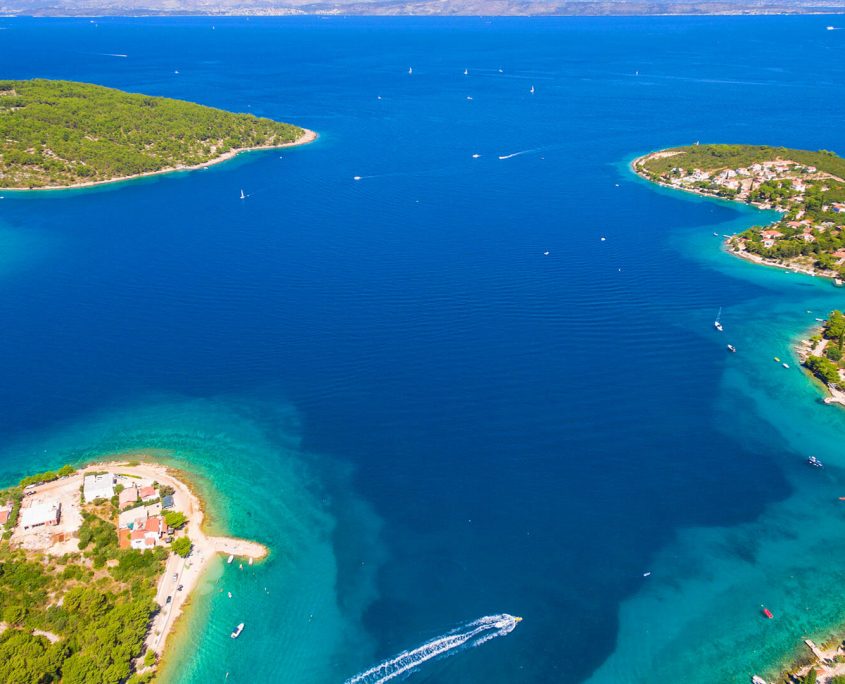 2.Top extra things to experience on Croatian gulet!
When you cruise with a gulet you will have prepare for endless fun, crystal clear sea and lots of sun. Possibilities are truly endless when it comes to having fun on gulets but also on land too. Here is the top to experience on Croatian gulet.
Experience Croatia
Reminder: Some of these things cost extra and we organize them in cooperation with our Croatian "concierge" department.
    RAFTING ON CETINA RIVIER
    JEEP SAFARI AT HVAR ISLAND
    NATIONAL PARK KRKA WITH SKRADIN
    DINNER AT KONOBA GALINEC, BRELA
    DUBROVNIK VINEYARDS, WINE TASTING, AND DINNER
    WINDSURFING AT Golden Horn-  THE BEST WINDSURFING BEACH
    CROATIAN NIGHT WITH CROATIAN ACAPELLA SINGING BEND
    Abseiling (rappelling) down the city walls in Dubrovnik
    ROCKET BASE VISIT AT VIS ISLAND
    VISTING BLUE CAVE ON VIS
3. Routes
Will you cruise north to discover incredible nature parks or you will head south and check out towns such as Dubrovnik or Hvar?
It depends on your preferences so a decision is 100% on you.  However, once you gather your group wishes then planning is crucial next step here. You will have to also think about what do you wish to experience on your cruise?
Do you want to get away from crowds or you are more a party person? Are you more interested in exploring nature and having an adventure or exploring and walking around Old towns? Would you like to see where they filmed Game of Thrones?
And so on, like we said route possibilities are endless, just keep in mind that things you will do are as important as the things you will see.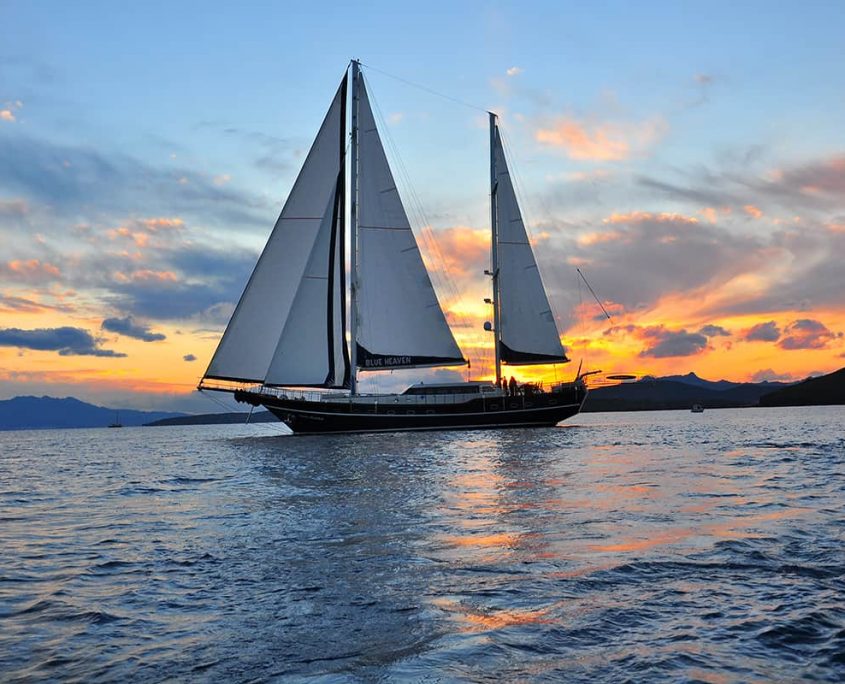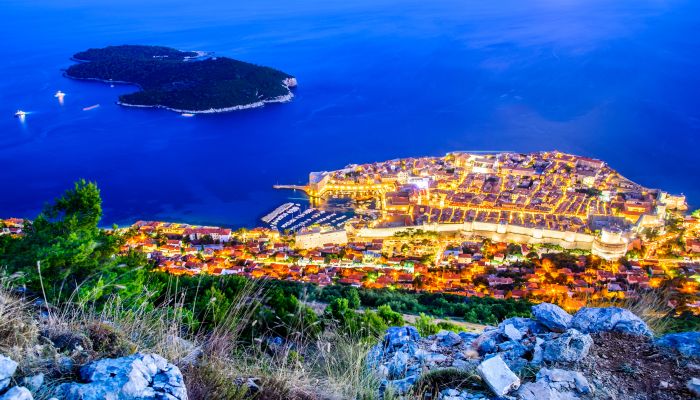 4. PRIVATE CHARTER
ROUTE SUGGESTION: One way Dubrovnik route
Private charter is the perfect combination of places you wished to see and the things you wanted to do. The best thing about renting a gulet for you and your group is flexibility. We can help you plan and organize an itinerary for each day. But in general on a gulet cruise during the day you will cruise and stop in super nice bays and places for water sports, swimming, snorkelling, relaxing, sunbathing, eating good food or doing whatever you may please. When temperatures drop you will sail to harbours and towns which you can explore or you can stay on anchor, that is up to you.
MAIN HIGHLIGHTS
a) Island Hvar with town Hvar: rated as one of the TOP 10 most beautiful islands in the World! It's popular even among A-list superstars.
b) Island Brač with Golden Cape: one of the World's most amazing beaches you have ever seen!
c) Island Korčula with Korčula town: you just have to experience how incredible and beautiful this town is
d) Mljet Island with the national park and visit St. Anne Island: fabulous nature Mljet actually is a national park and Island within an island surrounded by magnificent sea.
e) Elaphite Islands: amazing nature, time for rejuvenating and exploring traditional life on Islands.
f) Dubrovnik: the most famous fortressed town in Croatia, a place where even Game of Thrones was filmed. This town will leave everyone speechless.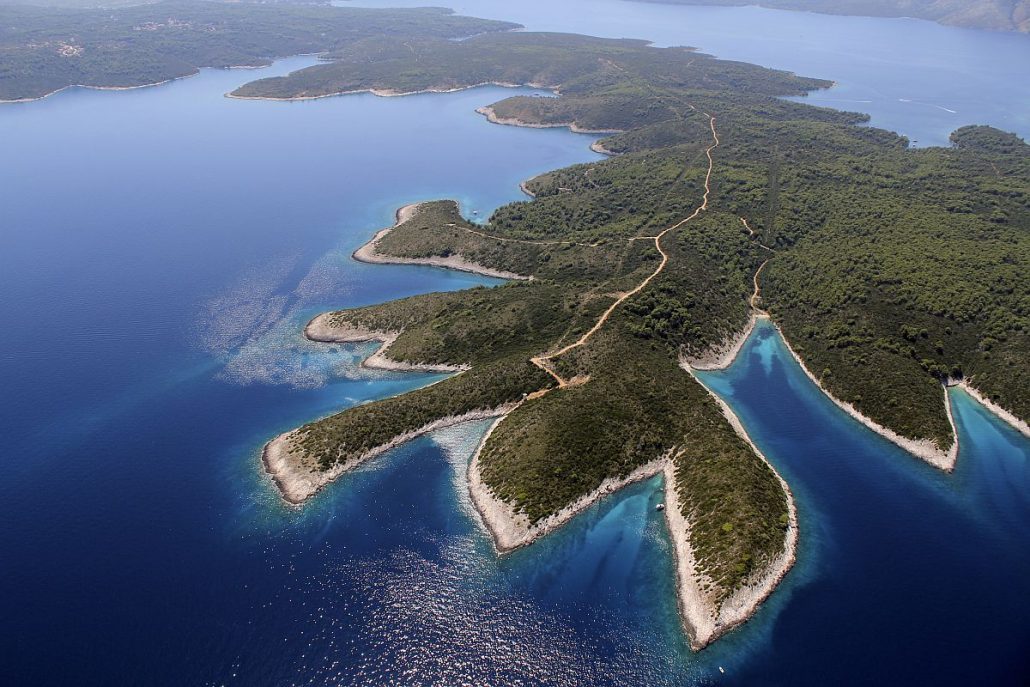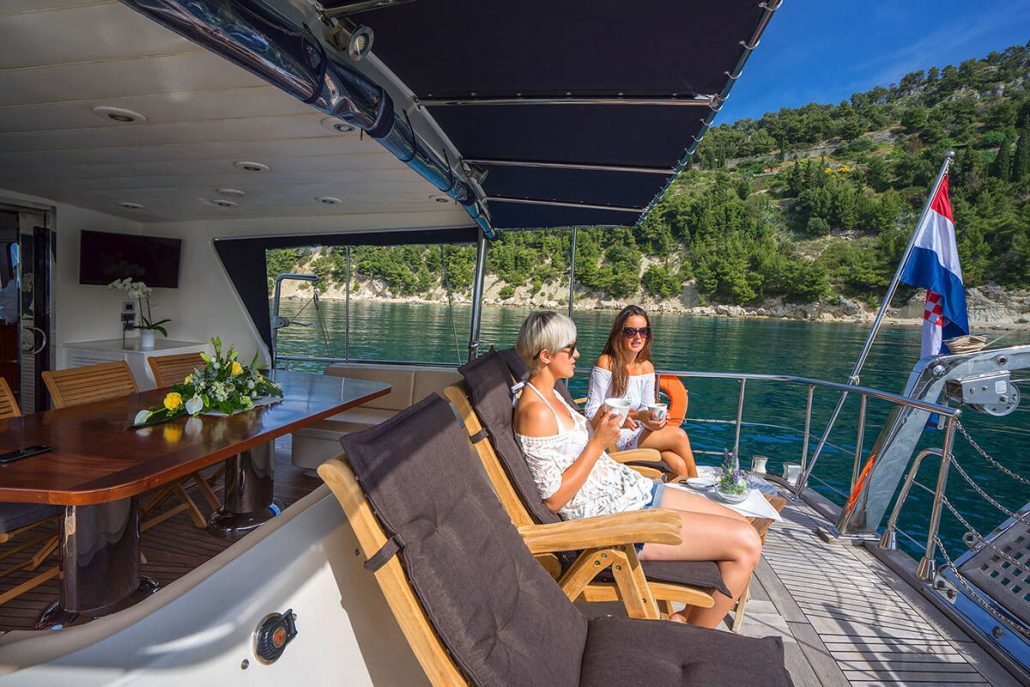 HOW TO CRUISE THIS ROUTE?
You have 3 possibilities on how to cruise this route:
a) For those who want to get away from crowds. You can choose to stay on anchor most of the time and make limited visits to towns. You and your gulet will spend most of the nights in gorgeous peaceful isolated bays on anchor away from crowds, but you can still check some town via transfer of taxi boats or with the captain taking you ashore with a dinghy.
b) For those who want to keep up with town happenings. Go to towns and explore new places or restaurants every single night. Perfect if you are an explorer if you want to feel the vibe of all the great places and towns South Dalmatia has to offer. Or also if you wish to party all night long and create unforgettable memories
5. Do they speak English on board?
The short answer is yes! In Croatia on all of the gulets which our agency offers at least 1 person (usually more or all of the crew) speaks very good (Active) English.
Maybe the grammar part won't always be perfect, but the communication will be fluent with no major problems.
On several gulets (especially more luxury ones) they also speak additional languages such as French, Italian, German, Russian or Spanish. However, for this, you always have to double check with us in advance.
If you by any chance request a gulet where you wish they can speak your language (which is not English) let us know and we will try to find it.
We can also add a guide who speaks your language on board with the crew for days and he will help you in communication with the crew.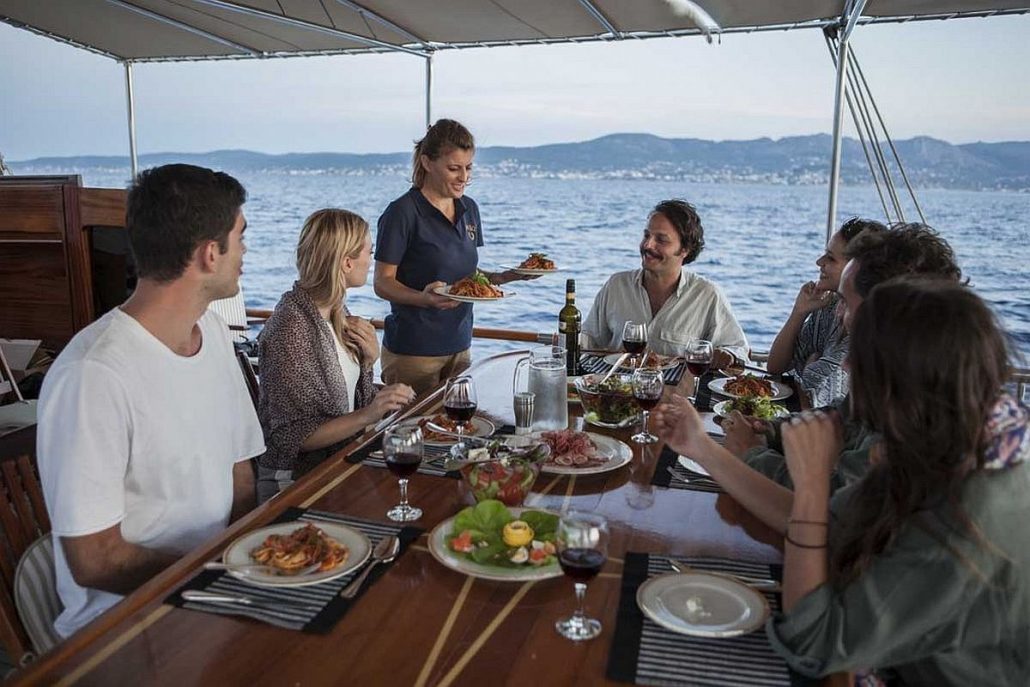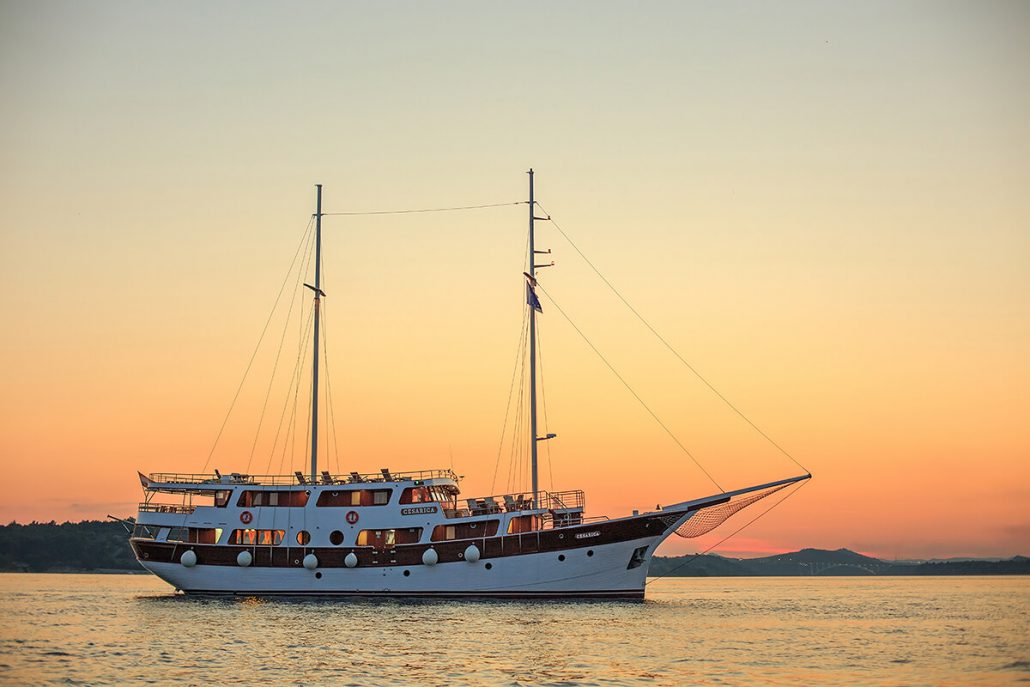 6. What are the best gulets in Croatia?
Before answering on this question there are a couple of things you should know first.
The most important thing that we strongly advise you to remember is: "Higher the percentage of the discount you get – higher the chance of disappointment!
The statistics showed us defeating results. We checked the complaints which we have received in last 8 years, even though numbers were small the statistics said it all.
90% of the complaints occurred on the gulets where the discounts were from 30% and up to 50% from charter rate!
Usually, if the price is much lower the satisfaction of the client is higher, but that only is short-term. So what kind of deals are the best in Croatia?
So what are the best gulets in Croatia?
Gulets that are perfectly maintained – owners take good care of them and continuously invest their money in them in interior or exterior to keep the high standard.
Gulets with perfect crew and services – owners who have a same happy crew for more than a few years. Gulets that provide a great overall service and responsiveness.  Because crew really can make or break your holidays!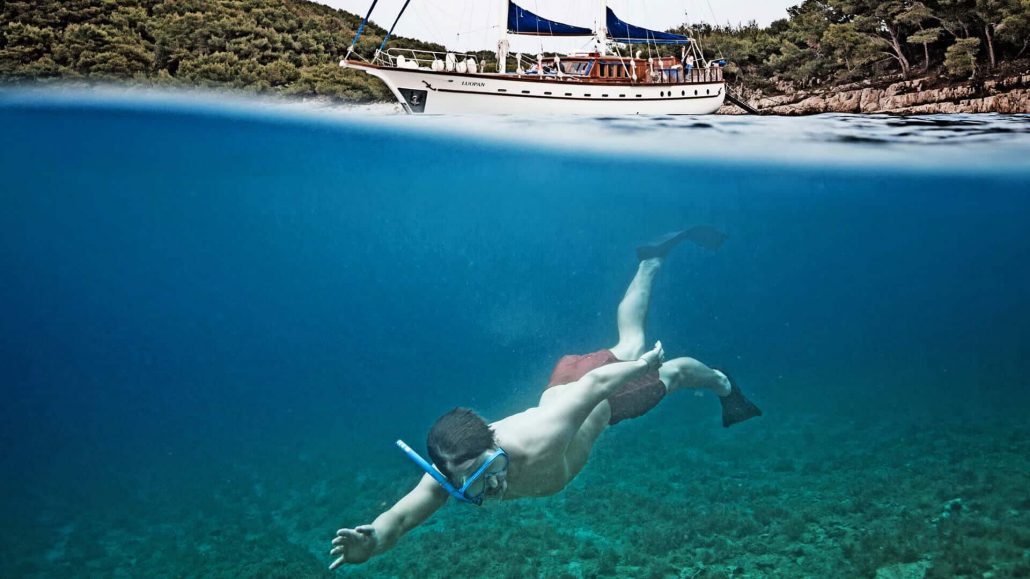 Perfect itinerary and activities
– this mostly depends on good planning and on flexibility and motivation of the owner. However, all these things are connected with money! If the owner of the gulet is making good business and earns good money from it gulet will be maintained and clients will be happy to come back.
The crew stay the same for several years and will work as a team which means they will be more flexible in making some special things for you. If the owner is having business troubles, this means he has to lower the prices to get the clients.
With paying less instead o focusing on getting more for the money gulet owner will try to save money on fuel and food too. So to finalise; our biggest advice is to book a gulet worth the price and listen to our expert's advice.
A number of gulets in Croatia compared to the market in Turkey is much smaller. So what are the prices in Croatia? A Smaller number of gullet boats is just one of the reasons why Croatia is a bit more expensive than Turkey (this gap is closing in the last couple of year).
The other reasons are more expensive prices of food and drinks in Croatia. To put in into numbers for you:
Gulets in Croatia:
a) In Turkey, you can find a Luxury gulet for around 12 persons, for less than 12.000 €/week in highest possible season + food included. In Croatia gulet with similar quality will cost you around 13.500 €/week – 15.000 €/Week while in Greece (starting from Athens) it will cost you around 20.000 – 25.000 €/week. Since we have even fewer gulets in Greece.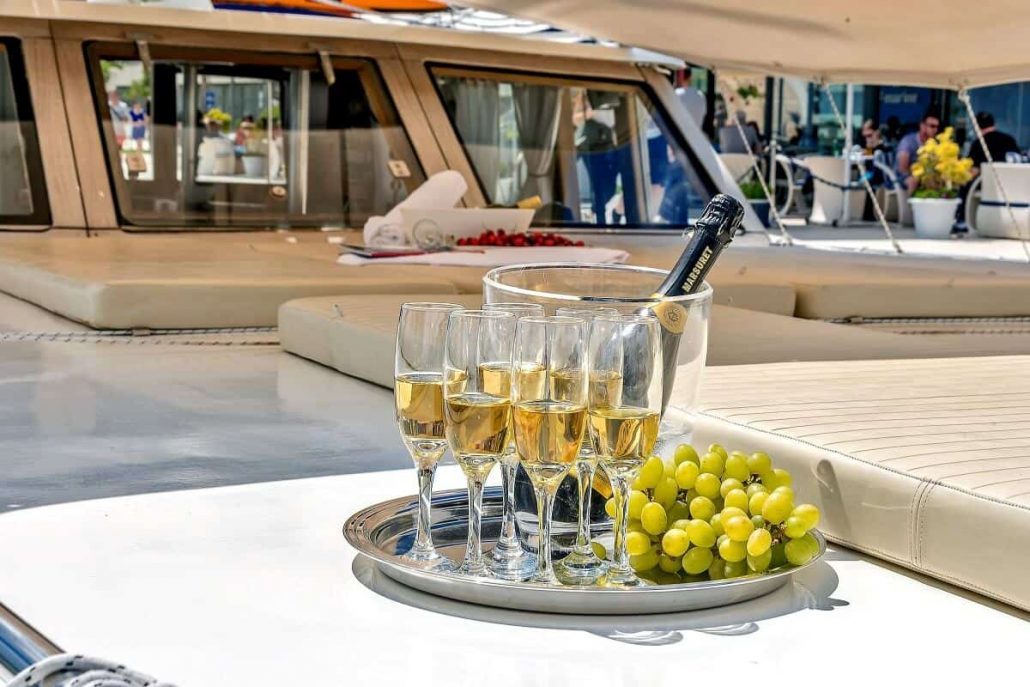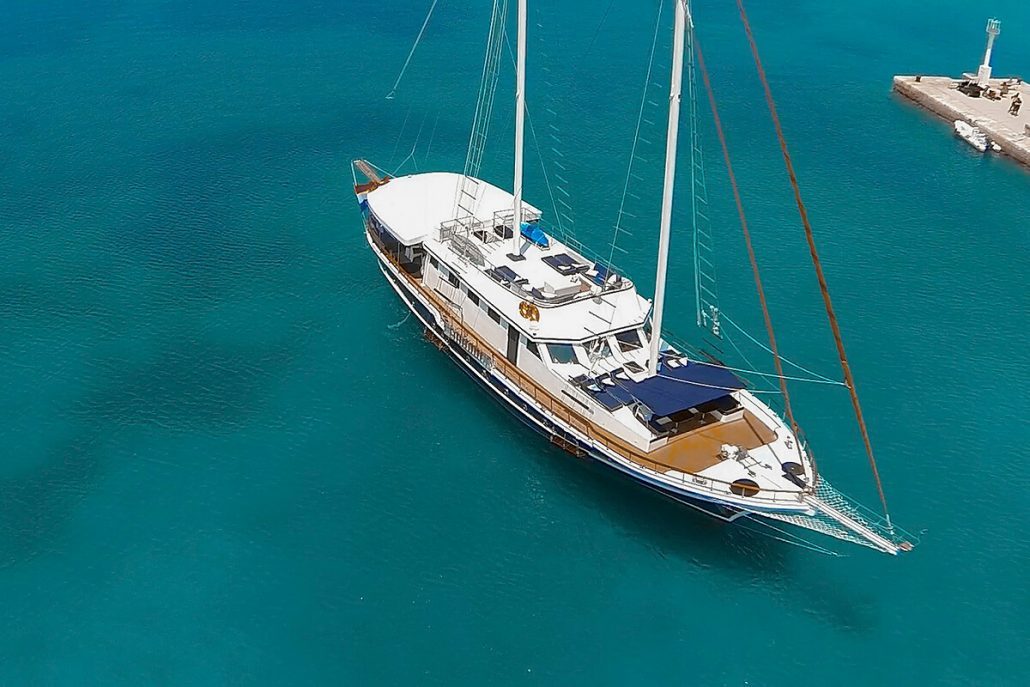 Gulets in Turkey
b) Turkey has a wide selection of VIP gulets which have prices over 25.000 € and up to 50.000 €/week, Greece as well, while in Croatia this number is much lower. So if looking for 35.000 plus gulets you need to consider planning and booking early since last minute deals may not exist.
c) Higher food expenses
In Turkey you can get a good quality full board (breakfast, lunch, and dinner) already for around 245 € and up to 350 €/person/week, a while in Croatia it will almost always cost you from 320 € and up to 450€ or even more per person/week. In Greece, you will generally pay for the food which you spend. Either way, food is something where you should not save too much since it's one of the best things about the gulet.
8. Are there any special costs in Croatia gulets I should be aware of?
Your gulet cruise price is a combination of this things:
1) Charter price of the gulet (rental of a gulet with the crew, fuel is also included for around 4 hours of cruise/day and insurance of clients)
2) Food payment (Usually extra cost, different from gulet to gulet. In Croatia, you can choose between Half board and Full board. This price is calculated as price per person/week and this is also paid on spot.)
3) Drinks payment: In Croatia on most of the gulets you cannot bring your own drinks. You buy drinks from ships bar and at the end of the cruise; you pay according to how much you drank. You can a lot of times also choose an all-inclusive option or pay a corkage fee (service fee) and then you can bring your own drinks.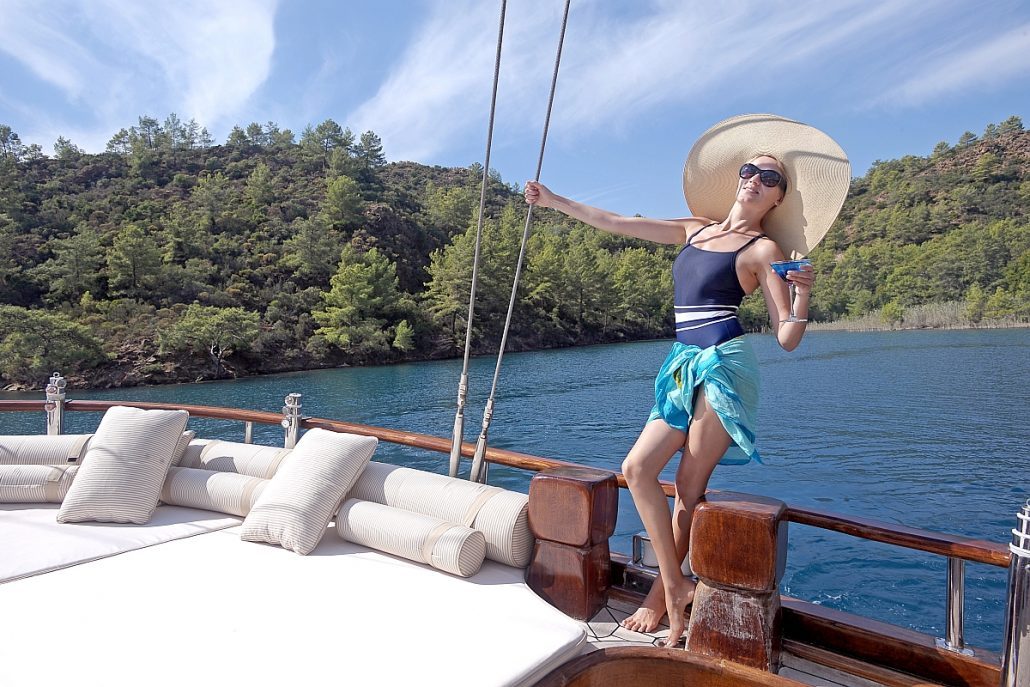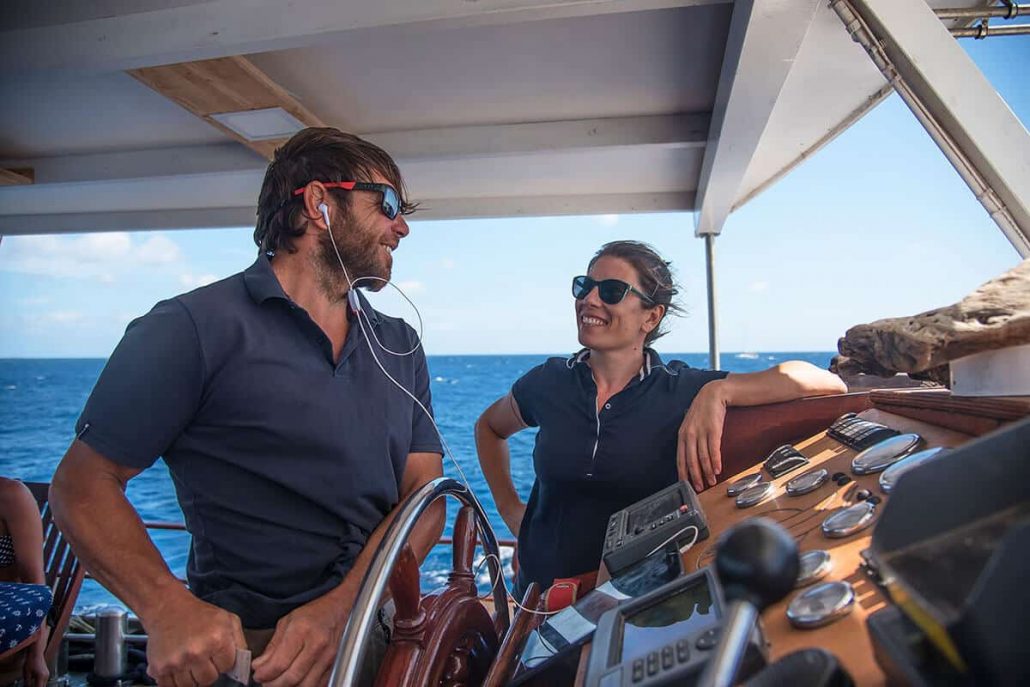 5) Tips:
In Croatia tips are not so heavily anticipated as in Turkey, however, the good tip will always make the crew will happy. In our opinion, if you are extremely happy with your crew, the Tips could be around 10% of the charter rate.
If you are just happy, 5% is okay. If you were just "okay" with everything, you can leave some small deposit or not even that.
6) Extra trips, taxi boats, expenditures out of gulet: if you ever take a taxi if you join some extra trip outside of the gulet, go to the national park or spend money on souvenirs or restaurants out of the gulet – this are your personal costs.
Gulet Experts Team Can Help You
Our team of gulet experts will assist you in finding the best gulet for you and your group!