Gulet cruise Turkey – Reviews and things to consider before booking!
J. Miller (UAE) – Gulet Grande Mare Review
Just a few words to tell you how satisfied we are: our cruise on gulet Grande Mare was outstandingly pleasant; comfortable boat, excellent and friendly crew (a great cook!) and unforgettable visits to different sites in Greece and in Turkey. A special thank you to your representative who has been efficient and quite agreeable to talk to. Thanks again to Goolets personnel to organize this for us.
Cruised on Grande Mare.  Route Greece & Turkey.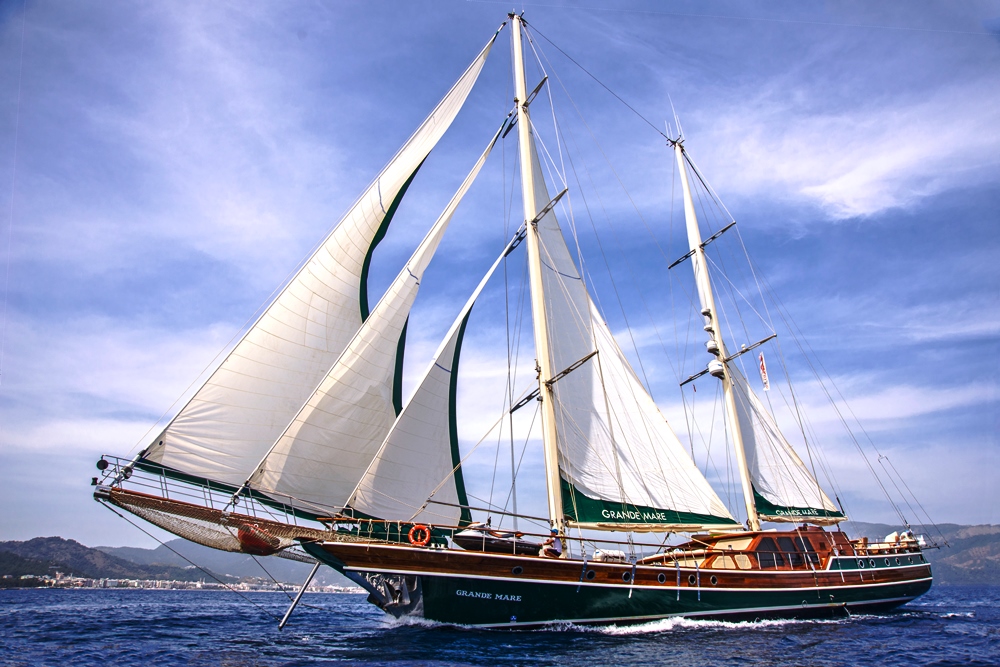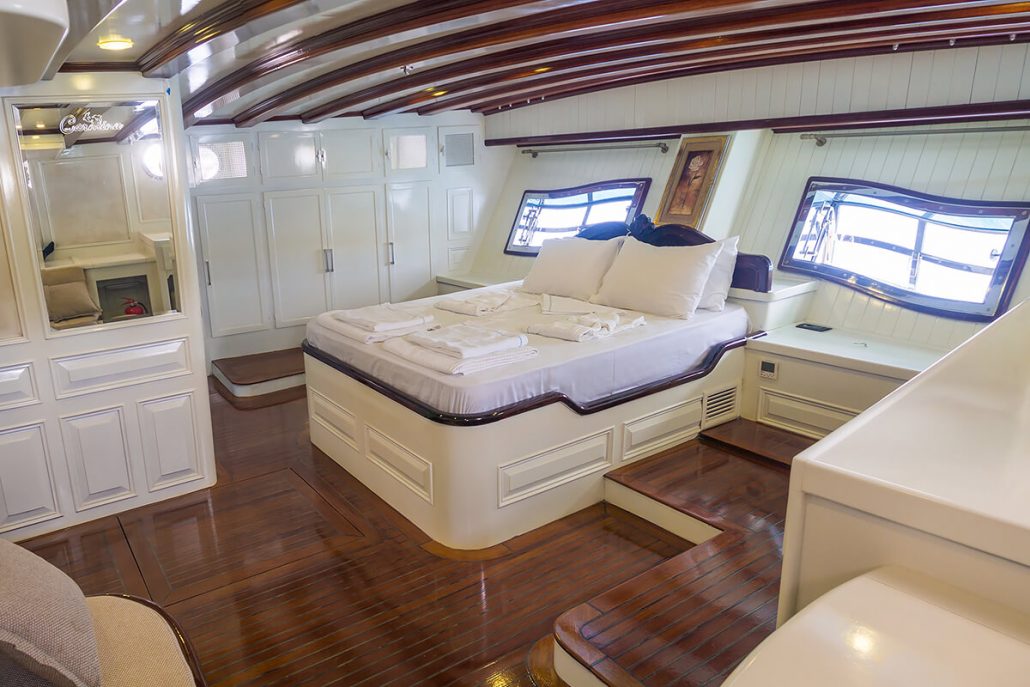 Grande Mare – amazing features and design with Your comfort in mind!
Grandiose and beautiful sailing yacht Grande Mare is a 34-meter long luxury gulet. Her story begins back in 2004 when she was first launched. However, the amazing looks and features we see today were achieved in 2015 with her last major refit. This yacht is designed to provide its guest with highest levels of comfort and luxury on the sea. It has 6 spacious cabins that can accommodate up to 14 guests on board for a luxury cruise around the Mediterranean and Aegean sea. Every room is nicely decorated and provides you with everything you need for a comfortable and relaxing stay.
Besides high-end interior and exterior, you will also be provided with high-end service and the crew. They are very flexible, especially with food schedules and changes. Another great feature is that this yacht has excellent sailing performances and a very large range of water sports on board.  They include windsurf, waterski, Ringo, canoe, as well as snorkeling equipment, fishing tackle, sun awnings, sun mattresses, deck shower, and more. For further information and requests, you can contact us.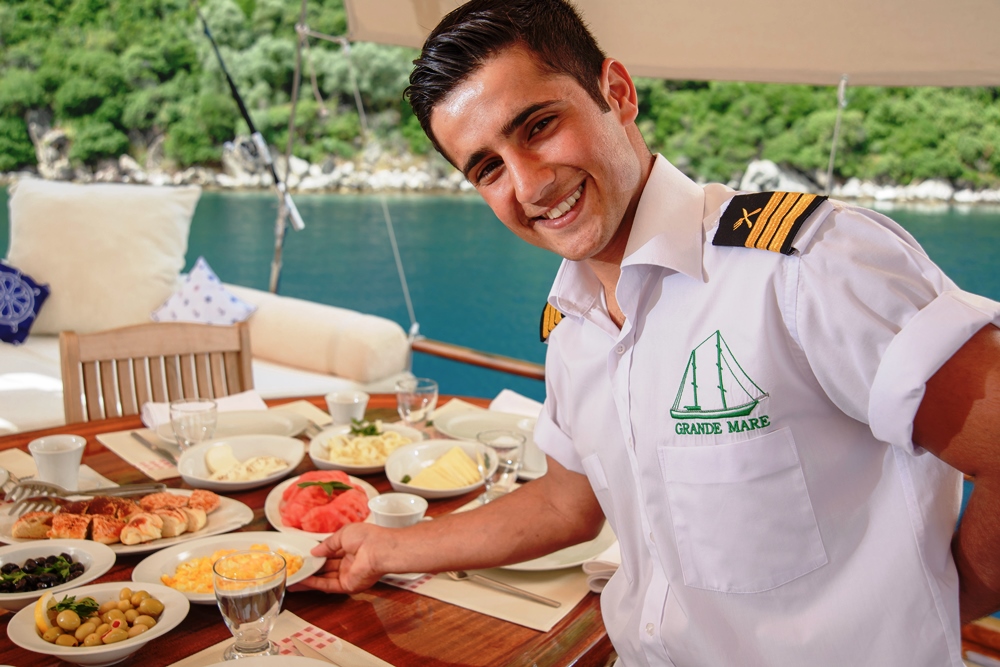 Similar gulets we recommend:
Esma Sultan similar features:
Spacious luxury yacht – 37-meters long
7 Cabins for 16 Guests
Experienced friendly crew
A vast range of watersports onboard + Jacuzzi
Nurten A similar Features:
Spacious luxury yacht – 31 meters long
6 cabins for 12 guests
High-end service on board
Sailing is possible
Kaya Güneri 5 similar features:
Spacious luxury yacht – almost 40 meter long
6 cabins for 12 guests
Excellent service and Captain with over 10 years of experience
Many watersports available on board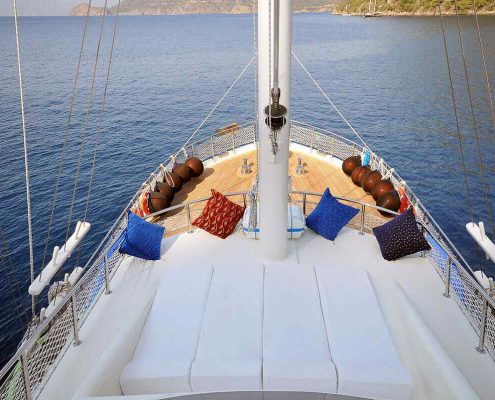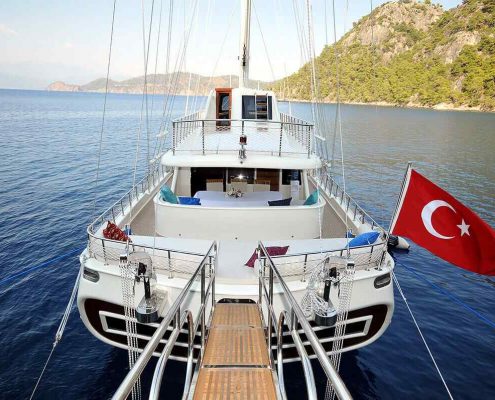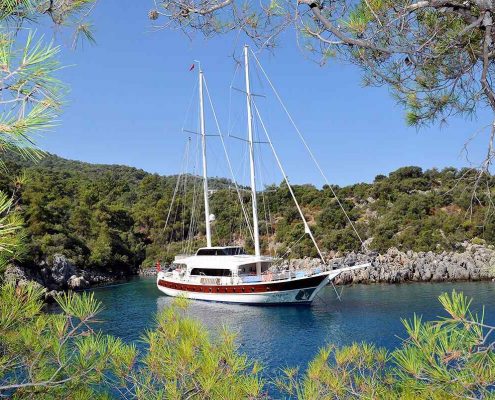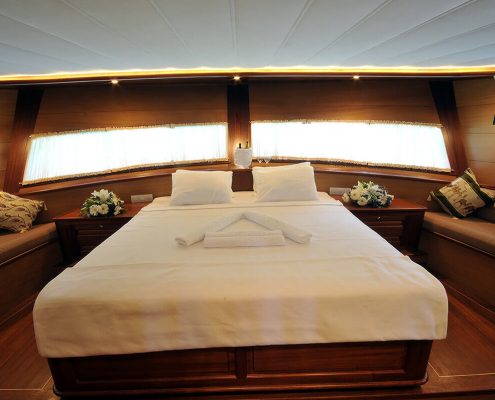 In spacious Master cabins, you will find the added luxury of a mini-bar that is very convenient. The lovely wooden interior and exterior gives a home welcoming feeling and is a great place to unwind. Kayhan 4 offers many extra activities available on board that will keep you active and amused during the cruise. Another important factor is the 24/7 technical service on sea provided by the owner himself. So it is safe to say, you will be in great hands. Their own beautiful 4-star hotel in Marina is also available for guests with special price, which may come in handy for some.
Similar gulets we recommend:
Dea del Mare similar features:
Luxury gulet yacht – 28 meter long
5 cabins for 10 guests
Professional and attentive captain and crew
Many water toys available on board
Derin Deniz similar features:
Luxury yacht – almost 40 meter long
6 cabins for 12 guests
Experienced Captain and award-winning Chef
Many watersports available on board
Ece Berrak similar features:
Spacious luxury yacht – 33 meters long
5 cabins for up to 10 guests
Great professional crew
Vast range watersports available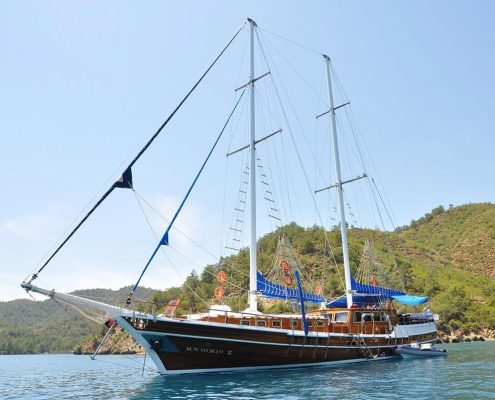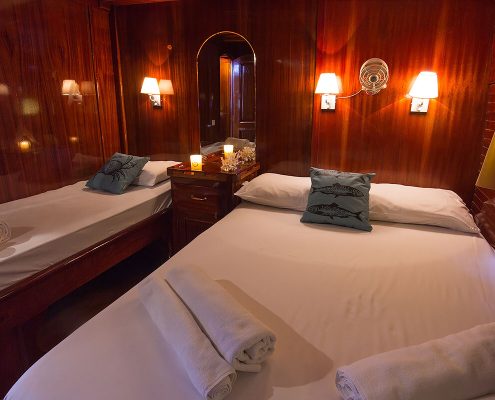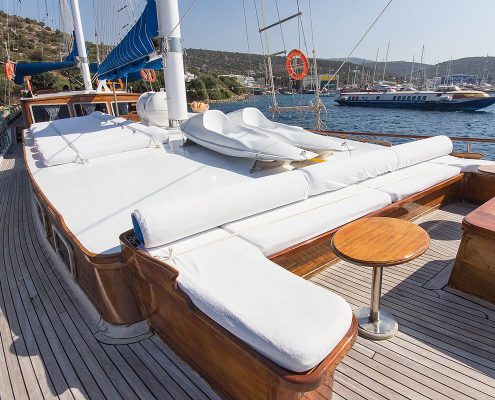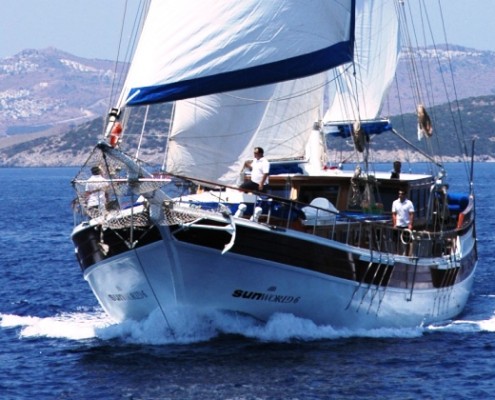 On deck, you'll find a dining table which is perfect for socializing and long and leisurely meals that your personal chef will prepare. Don't worry about feeling crowded because there is plenty of space on deck.
Similar gulets we recommend:
Prenses Selin similar features:
Very spacious luxury yacht – 37 meters long
11 cabins for up to 22 guests
5-star service on board
Many water sports options
Osman Kurt similar features:
Spacious luxury yacht – 33 meters long
8 cabins for up to 16 guests
High-class service and dedicated personnel
Lots of watersports available
Prenses Lila similar features:
A quite large luxury yacht – 36 meters
8 cabins for up to 18 guests
A lot of spacious living space areas
A professional crew of 5 members
Our Perspective and advice on Turkey gulet cruise:
High value – There are almost no limits
The Turkish Riviera has mesmerizing beauty, but besides all the beauty and adventure it hides it also has one big advantage! It is not limiting, and almost everyone can find something they like. It caters for everyone from budget holiday cruisers to those who are more flexible and willing to splurge. You have many gulet options to choose from, from all different categories and that makes thing tremendously easier.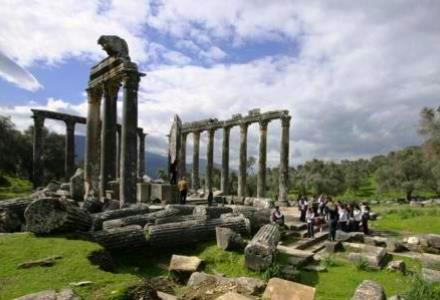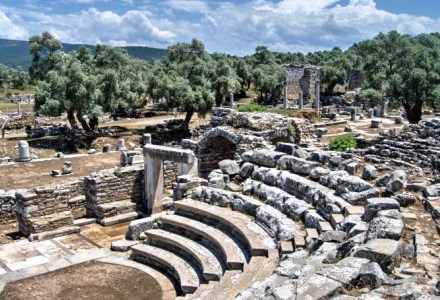 History and lifestyle
As planned depending on your route, you will be taken to shore so you have time to explore the coast. You will be able to explore towns, sleepy villages, resorts, and historical sites. There is also the possibility of renting a tour guide if preferred. Turkey also has one of the most beautiful beaches in the whole world. You will truly be able to relax and unwind. Experience Turkish surreal lifestyle, local places, warm friendly people and amazing food.
Gulet Experts Team Can Help
If these reviews and our perspective still haven't answered all of your questions, please contact us and our team of gulet experts will assist you with any gulet cruise related inquiries.