The best family sailing holiday in Croatia
A) SPLIT
Town Split is Croatia's second-largest city with 1700 years-long history. This town has a vibrant atmosphere during summer and offers so many things to see and do that can be great fun for the whole family.
You can take your loved ones to explore the towns historic parts, go on walk tours inside famous Diocletian's Palace and Cellars (Unesco World Heritage site), go on a walk-in nature, visit city beaches that are great and safe for kids too. There are also more than dozens of bars, restaurants, and shops. However, the Olt Town and its maze streets that lead to main square Peristil are a must-visit!
During your later afternoon walk, you will come across live music playing in the heart of the city with people dancing and having fun. There are also numerous museums, galleries to visit or super popular Game of Thrones tour and museum. One thing is certain, and that is that you surely won't be bored here!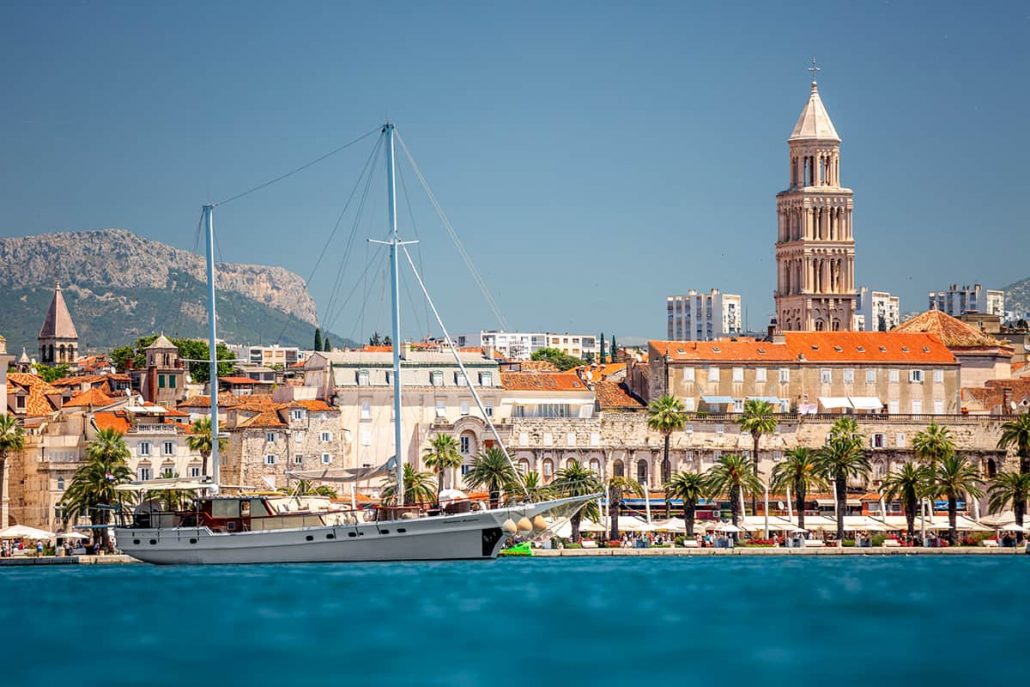 B) BRAČ
With morning sun rising you can head to visit one of the most peaceful and beautiful islands in Croatia, and that is Brač. Here you and your family can relax on a gulet, anchor in private bay, and head to explore some of the main points of this gorgeous island. Brač is famous for two things: it's radiant white stone, used to build Diocletian's Palace in Split and the White House in Washington, DC (oh, yes!).
However, it is best known for its beach Zlatni Rat (Golden Bay). It has been said that this beach is among the most beautiful beaches of Europe and you will see it is equally stunning to look down on from sky and in person when you are relaxing on the beach. This beach also has perfectly clear water that is safe for children to swim and explore.
There are a lot of caffe and snack bars on the beach and a lot of fun things to do (mainly watersports) so you can spend the whole day having a good time with no worries on your mind.
C) HVAR
Hvar island was rated as one of the top 10 most beautiful islands in the World. The main town on island Hvar (Town Hvar) is a must-see destination to visit that can be great for the whole family. During your sailing holiday, if you wish to take your family to fancy dinner off the boat, for some special occasion like birthdays, this is the place to do it. Why? Here you'll easily find many top quality luxury restaurants specialized in local cuisine, as well as in exotic specialties but the prices can be high. Those who prefer easy-going activities will be glad to know that on Hvar you can head to explore the rich history that goes back to prehistoric times. Grandparents can go on wine tours, or visit Lavander fields, young adults and teenagers can have fun in beach bars filled with young people, small children can enjoy visiting The Fortress…etc. And if you already are in that area you also must go to nearby Pakleni islands archipelago to enjoy the pristine nature.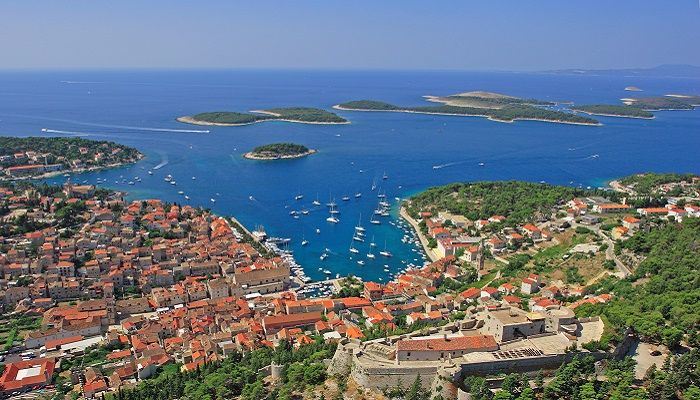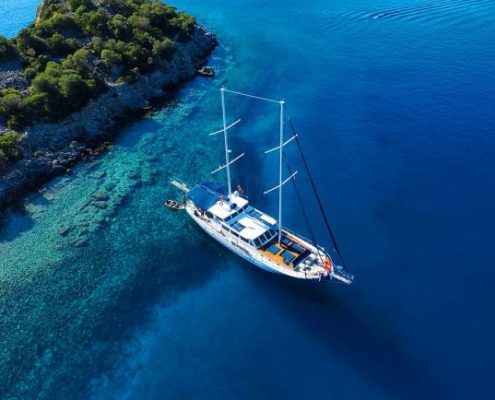 is gorgeous wooden glet with 5 cabins (Master in 4 double cabins) that can accommodate 10 passengers who are looking to travel in style. Maske interior is while which gives an open feel. Besides the gorgeous look, gulet also offers a joyful sailing experience with his full-fledged sail equipment while the freshwater system provides an extended period of cruising in the open sea without having to call at a port.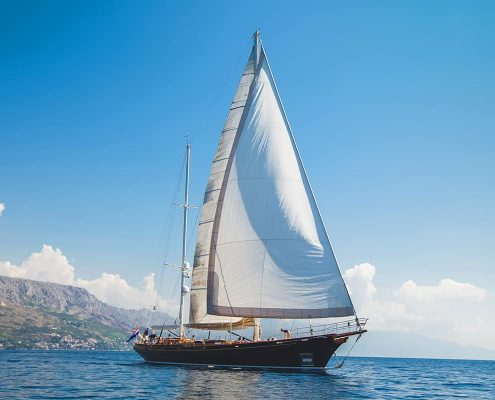 Motor sailing yacht Lauran has won multiple awards over the years for being the most beatiful motor sailing yacht. Interior is hand-made with beautiful fabrics and furnishings in soft colors that immediately give that home feeling. You can also expect top quality service and the best specialties on board that will make the whole experience even better. All food has local quality and fresh so you can expect only the best of the best.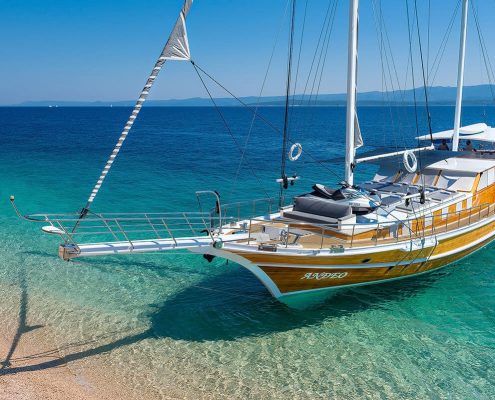 if you are looking to experience the beauty of the Adriatic sea and Croatia coastline on a modern luxury yet traditional gulet, then gulet Anđeo is the right gulet for you. The interior features superb design, bright and pastel colors combined with daylight is reminiscent. Anđeo gulet is the ideal and perfect yacht for a family or a group of couples, up to 10 guests.
Gulet Experts Team Can Help
Our team of gulet experts will assist you in finding the best cruise for your group and they are here for you for any gulet cruise related inquiries.