Blue Cruise Bodrum – and the concept behind it
One of the most beautiful and attractive ways of the cruise is the Blue Cruise concept. Blue Cruise Bodrum is very popular since it offers you an opportunity to explore stunning naturally beautiful islands and uncrowned beaches and bays in a way that regular trip never could. Whether you prefer the luxury or more economy gulets our Turkey Blue Cruise offers something for everyone. Learn more about Blue Cruise concept, the importance of Bodrum city and its gulets, pick your own route and start planning on your next perfect cruise!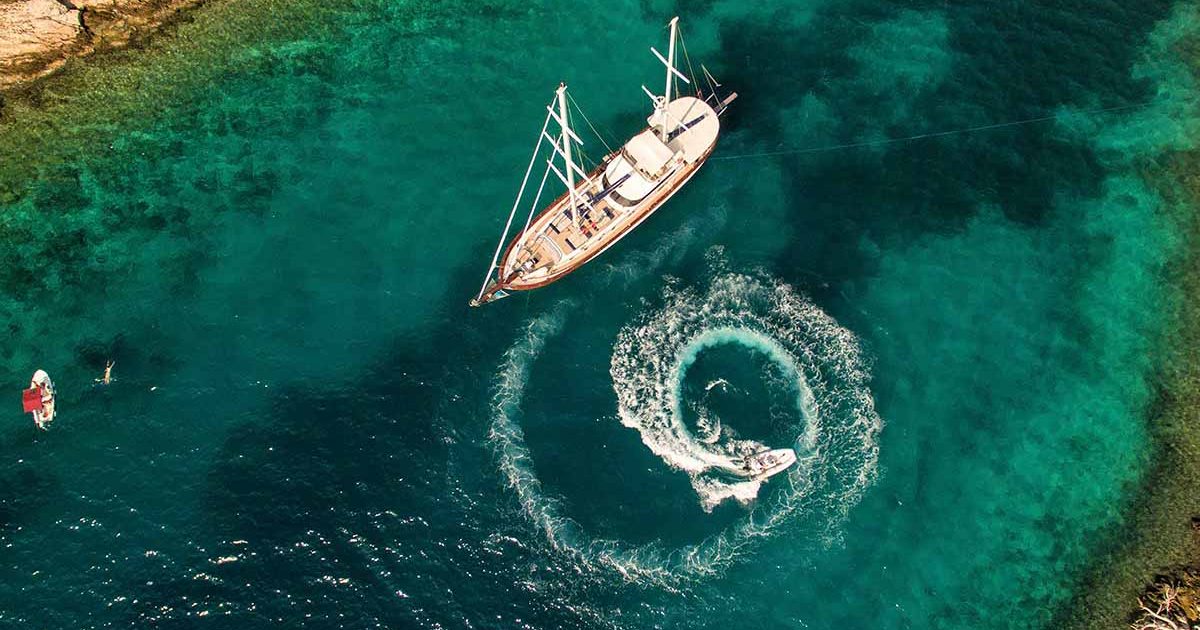 Gulet cruising has a long history; it all started centuries ago when the Turks saw that the best way of exploring coastline is by sea. However, the most simple way to explain Blue cruise is; that Blue Cruise Turkey is nothing more than pleasurable sailing along the gorgeous Turkish coast. What is so special about it you may wonder…? Well, Turkey has preserved bays, inlets, and beaches. The scenery is beautiful, Turkish coast offers a rich legacy of archaeological ruins and historic sites. If all that hasn't made a spark in you then another bonus is the amazing weather that is in most cases perfect for leisurely cruising.
Variety of Turkish archipelago, tiny shore islands, beaches, and sleepy villages is astounding! It is so peaceful and enjoyable; you're with your own friends or family and you will honestly be able to say you had the best time of your life! Additionally, when you sail with the Gulets they no matter which standard they are, have many amenities you can enjoy during your blue-cruise. But it doesn't stop there! While enjoying your cruise and traveling to a new location each day, you even have your own chef and crew who is there to be at your service. The crew will do their ultimate best to make sure you have everything you need and that you feel completely relaxed and stress-free. Personal chef on board will prepare you and your group astounding delicious dishes according to the pre-planned menu. You won't miss a thing!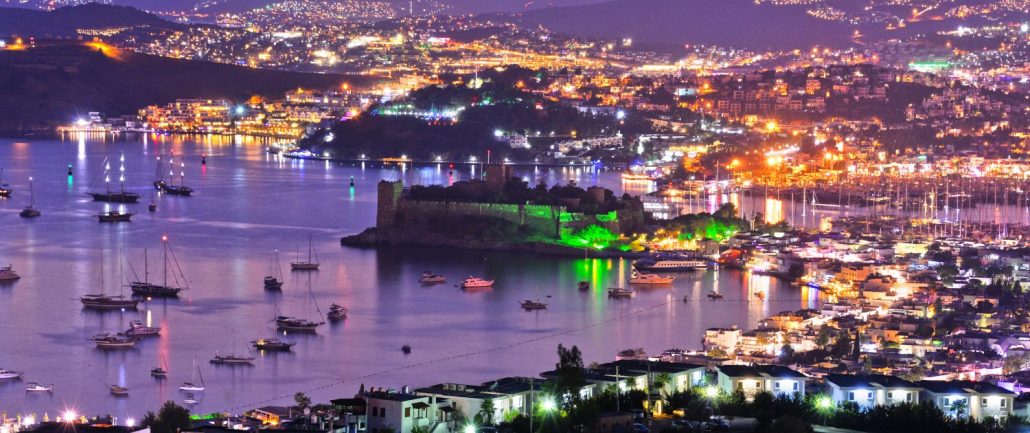 Who is it for?
Blue cruise Bodrum/Turkey is great for mixed groups, no matter if you are parents with young children or teenagers, couples, friends or a group of seniors, there is something for everyone. The only thing we do recommend is that you should plan your cruise with at least 4-6 people minimum. Why? Well because Blue Cruise is more fun and better value when you have a group of people you love on board!

Blue Cruise Bodrum
The most popular embarkation ports are by far historic very important city called Bodrum. Blue Cruise concept was born in this gorgeous town.
This fantastic city that lies next to the turquoise sea is a popular destination of many around the world. One of the main and most recognized attractions must be the monumental landmark of the St. Peter's castle dating back to middle ages, that is a must see. Bodrum gulet cruising is by far a unique experience. What else makes this type of holiday so special is not only the destinations you can visit and explore but most importantly the wide variety of gulets and yacht selection on offer.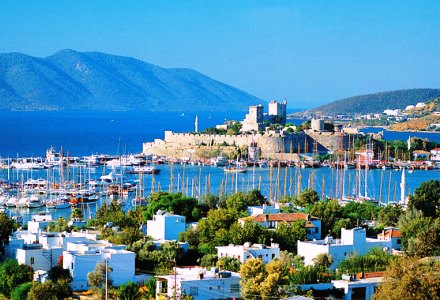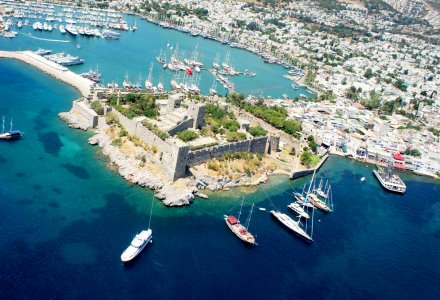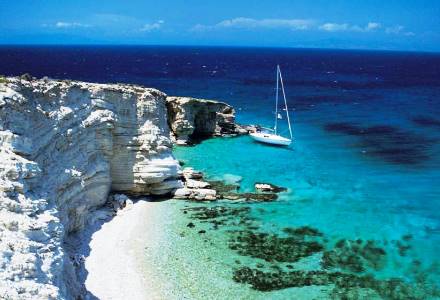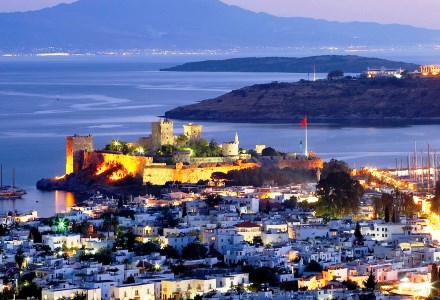 Gulets of Bodrum
After you pick a route the second step is to find a perfect gulet for your group with enough cabins and features that will please everyone. The main characteristics of Bodrum gulets, when compared to ones from other regions, are the boat shape.  Bodrum gulet types have characteristics easily recognizable back decks that are rounder shape and their full body is close to the sea so you have a real sense of cruising and sailing. Today boat builders are also more focused not only on the shape of the gulets but also in providing luxury features and ambiance that is followed up later with the amazing professional crew. The more luxurious ones you pick, the more they cost of course. However, prices can range, depending on the time of the year, number of cabins, amenities that gulet offers, boat age etc. Our team of experts will with no problem find a great solution for every budget.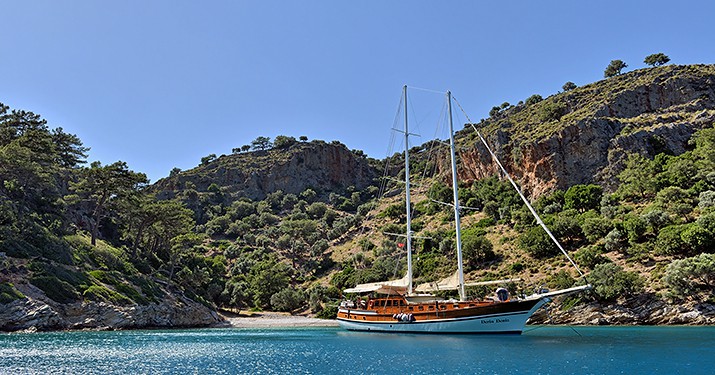 Typical gulet from Bodrum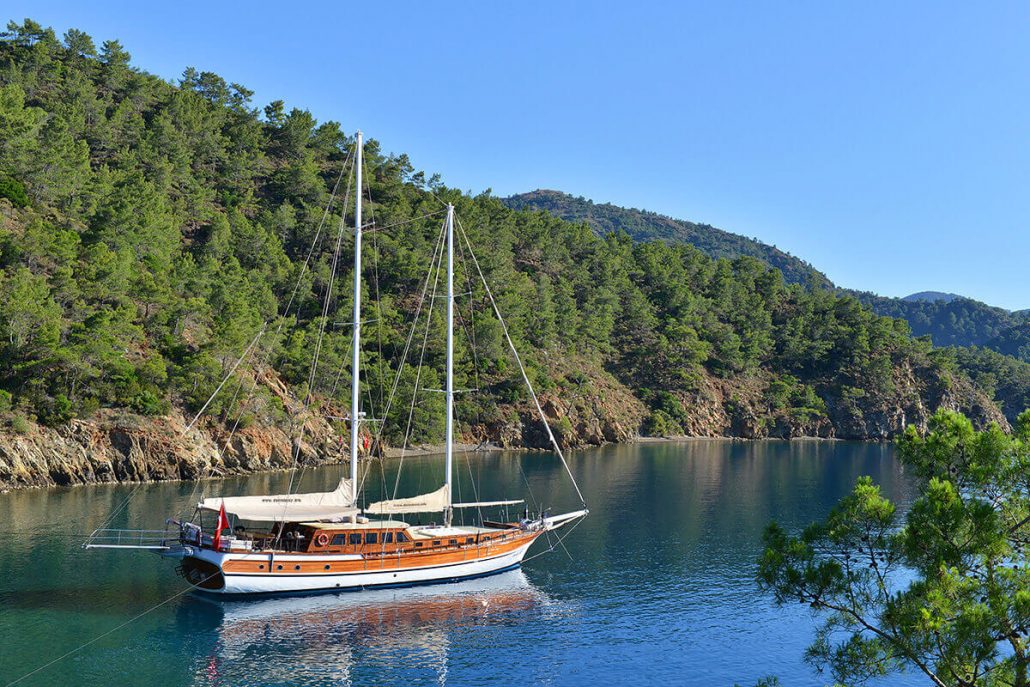 Derin Deniz gulet yacht
Derin Deniz is a 27 meters (88.5 feet) 5-star gulet yacht, with the shape made by typical Bodrum gulet standards. The story of this boat starts in 2008 with modern luxurious renovation and adaptation of the traditional Turkish gulet the captain's family has been sailing for generations. The quality of Bodrum shipyard design was achieved with Turkish captain collaboration and partnership with Swiss interior architect. Today Derin Deniz is equipped with the most up-to-date technology and designed to please almost everyone! The rich history behind the boat, amazing experienced crew ad award-winning chef are only the top of the cake. For more details about this charming luxury gulet, you can read here.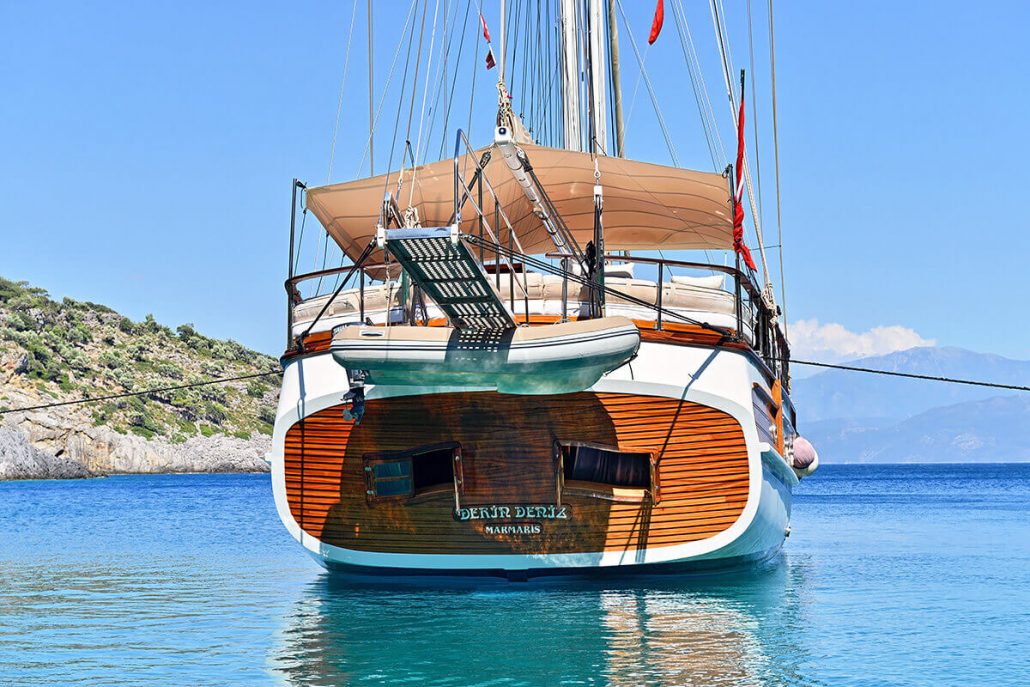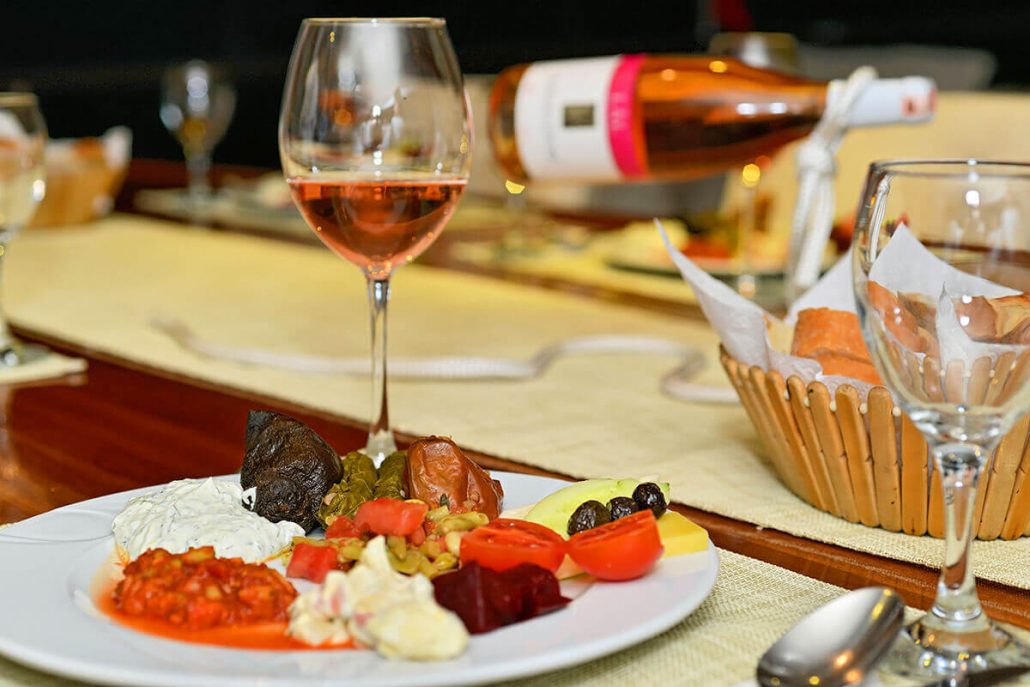 Gulet Experts Team Can Help You
Our team of gulet experts will assist you in finding the best gulet for you and your group!