Tips and tricks – What To Know About Booking a Gulet Cruise?
If this is your first time looking at how to book a gulet cruise holiday or find a right gulet for you and your group, then there are a few things that are useful to know, before making a final decision. How to book a gulet cruise? – is one of our most F.A.Q. questions, so for that reason we decided to collect all the information and assist you. And what better way to book a gulet cruise than to educate yourself about the product and make sure you get the gulet that suits you 100%! 
Is it easy to plan a gulet holiday?
Well, everyone is different and there really are some clients and groups that know from the start what they want, how they want it and what do they expect from their holidays. Planning and organizing come to them naturally. However, there are so many combinations and picking one can be demanding for most of the people, especially when it comes to choosing a dream gulet just because there are so many options.  Gulet cruises are really all about taking it easy, being relaxed, having fun, seeing beyond beautiful places and tasting the most amazing food on deck with crew and service that will pamper you. So to avoid the stress of planning you can contact us for help and avoid losing time and nerves on searching for yourself.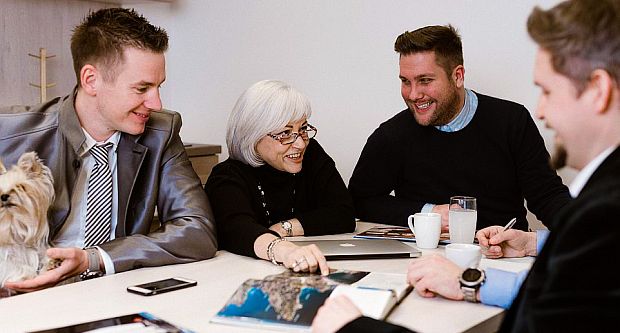 There are 3 different possibilities on how to book the best gulet cruise!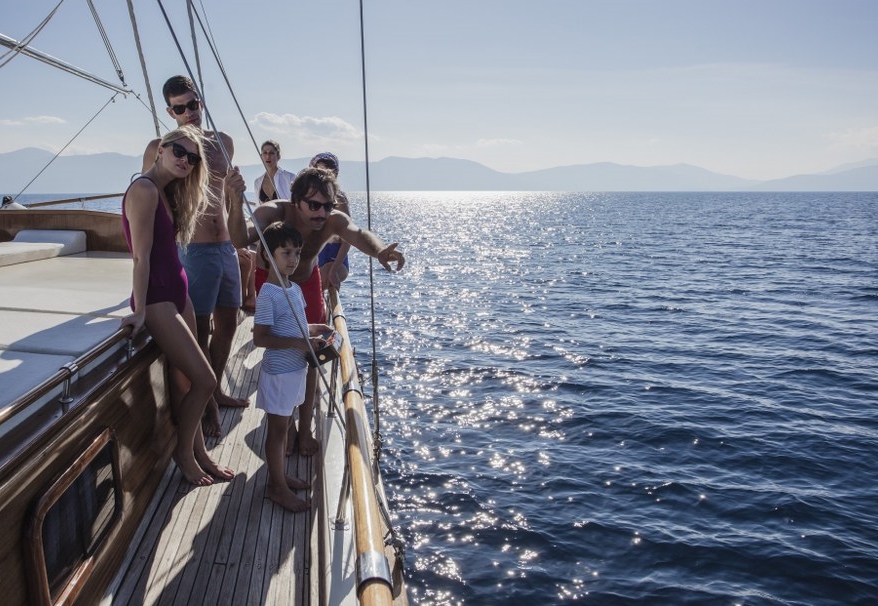 Possibility no.1 –Where should I start?
Educate yourself!
As we stated at the beginning it is important to know your boat, your preferences and which things are good for you and your group etc.
Here are ten steps that will bring you closer to your dream gulet.
1. Define your wishes, preferences  (Nature or town exploring?) and needs. Ask a lot of questions!
2. Talk to your agency for advice and suggestions, define the dates when you wish to travel and how flexible you are, define your budget. Trust agency advice, they have a lot of experience!
3. Make smart decisions and don't buy the first and the cheapest gulet that is offered, book the one that suits your needs!
4. Do some paperwork; plan the check in/out, food, drinks, payment methods and everything else.
5.  1 month before departure fill out the preference list, get all the travel documents and departure info so you can organize a perfect route with our help.
6. 3 weeks before the cruise, ask everyone in the group if they have any further questions and concerns, in case there is forward those to us.
7. 7 days before departure you should read into how does a gulet cruise really look like if you haven't already. This way you'll enjoy your cruise to the max!
8. During the cruise: in case of any problems, questions, wishes or anything you might need to contact the concierge department for help.
9. After the cruise: hopefully, you will have the most amazing time and loads of good memories that you will share with your friends and family.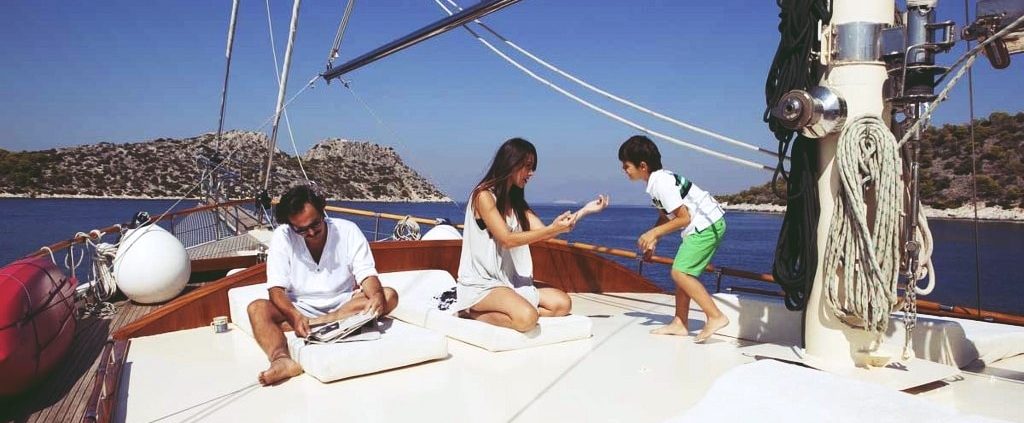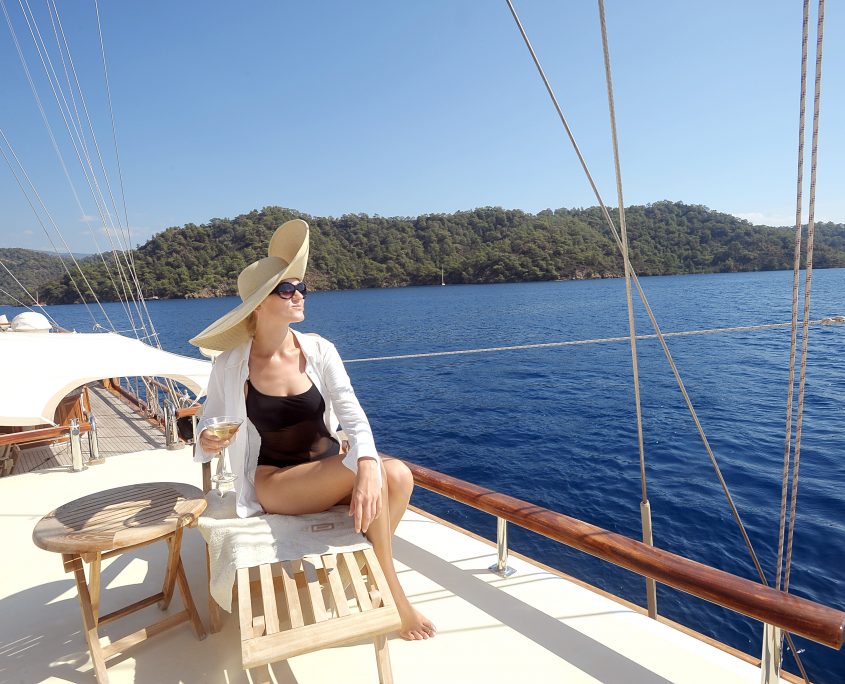 Possibility no.2
– Contact us right now for any questions you may have regarding gulets and planning a cruise, send us an inquiry and start planning early.
You can simply submit our online booking form and one of our experienced, knowledgeable booking representatives of our team will be glad to assist you as soon as possible.
Renting a gulet can be quite tiresome simply because of the fact there is a lot of different gulets to choose from and each has its own advantages and disadvantages. But gulet experts team puts a lot of energy into successfully matching your holiday expectations with the correct gulet and crew.
We will find something that fits your holiday schedule, wishes, and budget. In case you wonder how we will do that, well… There is a tested "Procedure" which was already shown to be successfully thousands of times before over the years, so this can also 100% guarantee you that we will match you with the best deal according to your requirements!
Possibility no.3 – do it yourself!
Read more about gulets from our page directly! Get the insiders story, because gulets are a truly unique type of holidays or travelling in general. Possibilities are endless and always fun.
On our page, everything is made in a way that is simple for you to get the information and the page will easily guide you through the entire process if you want to do it on your own.
The disadvantage is that you will lose a lot more time if you browse gulets on your own since there is a lot of information online and many different possibilities.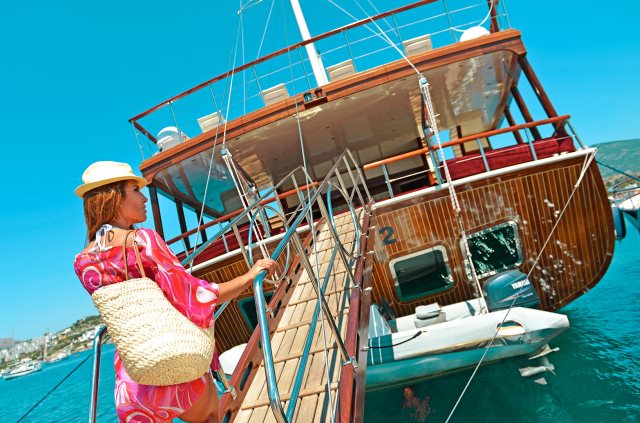 5 step process for those who want to do some things on their own:
 First, you read about destinations from our page or our Magazine and then you select the destination you are interested in (Turkey, Croatia, Greece)
From there you should pick if you are interested in renting an entire gulet or just a cabin,
if you are interested in renting a cabin, you can then browse and find several different plans and every plan is explained in details,
However, if you are interested in a private gulet charter,  then you choose between 3 different categories. Every category is explained in details that comes with our recommended gulets,
When you check which gulets caught your interest, just send us an inquiry and we make a search and check the best gulet charter options that suit you.
Gulet Experts Team Can Help
Our team of gulet experts will assist you in finding the best cruise for your group and they are here for you for any gulet cruise related inquiries.