Croatia gulet cruise for mixed groups
Perfect itinerary for groups of all ages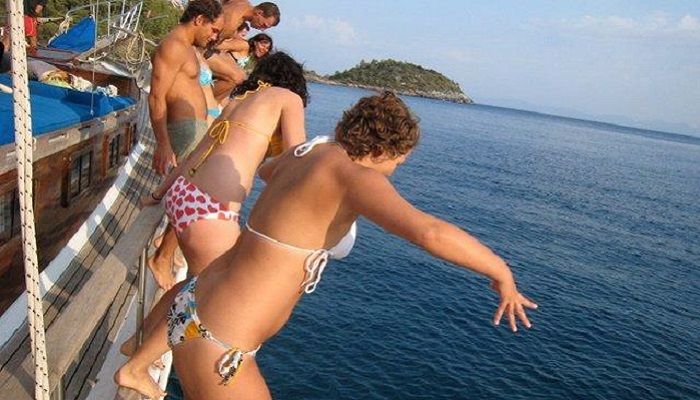 Planning your gulet cruise
If you wish to cruise Croatia with your group that includes members of three different generations (grandparents, parents, and children), you have the freedom and flexibility to arrange it in a way that it is safe for small kids, fun for teenagers, relaxing for their parents, and interesting for seniors.
The itinerary should not be completely fixed and set in stone. It should be short and flexible, a combination of beautiful islands, astounding nature, nice towns, and a lot of opportunities for interesting activities. It should also include a lot of different beaches and beautiful spots that are perfect for seniors and children alike.
Choosing the right gulet
It is recommended that you charter a larger gulet that is safe for small kids and provides the seniors with enough space to distance themselves a bit when they need time to rest and relax. The crew should be young, yet professional and should know how to handle kids and take care of the seniors and the needs of the whole group.
A combination of twin beds and double beds is usually important. It is a good idea to book a gulet with more cabins and use some some of them for extra luggage or as single cabins.
The best option is to book full board accommodation with breakfast, lunch and dinner served on board. This should be the cheapest and the easiest option. Chef has to be flexible and prepare easy meals for small children and special dishes for adults.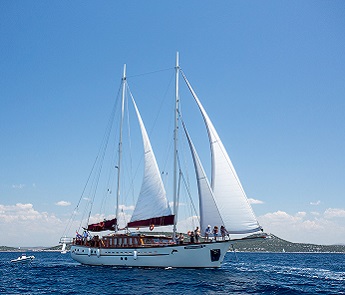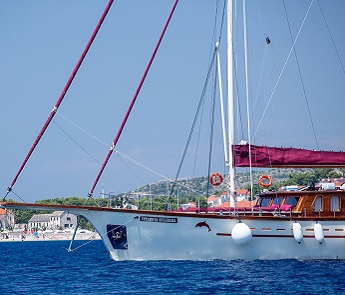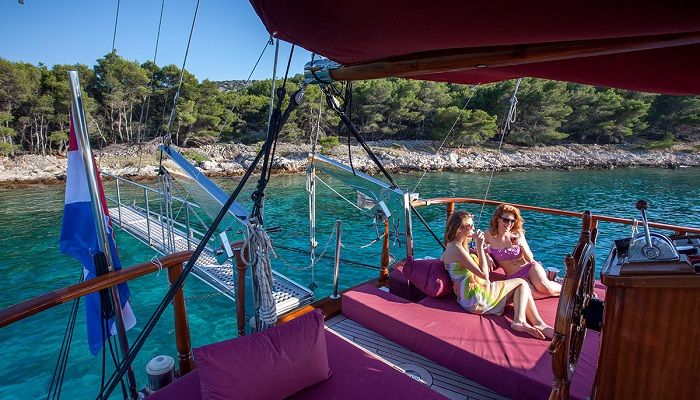 Itinerary possibilities
On Croatian cruise, there is a lot of possibilities for small children to have fun in the sea, while teenagers can enjoy swimming, canoeing, snorkeling and other water sports. Water sports equipment is an important feature of the gulet.
There are a lot of amazing places you can visit, picturesque sights to see, and beautiful coastal cities and towns to explore every day of your gulet cruise.
Spend the nights anchored in a bay or let the crew take you ashore with a dinghy. This way some members of your group can stay on board and relax, while others can leave the gulet and explore the surrounding places.
Flexibility of the cruise
Most of the time our mixed groups were the happiest when all members of the group had enough space and they did not get in each other's way, when the route was interesting and exciting for all of them, and when they had the possibility to organize themselves.
Flexibility and variety of choices are the key elements here. Members of the group are not stuck with each other. This means that some can freely leave the gulet while others can stay aboard, it depends on each individual in the group.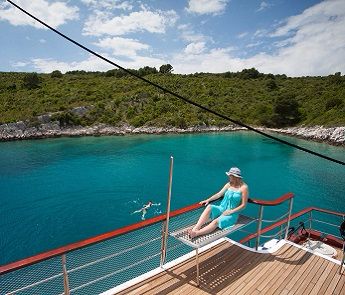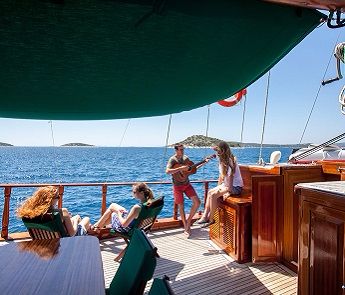 Experience the pristine nature, visit beautiful towns and swim in amazing bays
This route idea is perfect for mixed groups of all ages since it offers variety and many possibilities for different members of the group. The route takes you to some of the most beautiful Croatian bays, where seniors can relax and children have a lot of opportunities to enjoy the crystal clear sea and engage in watersports. You can visit some of the Croatia's nature parks and discover the pristine nature of Dalmatia and also explore small romantic towns, but avoid the major tourist crowds. The cruise offers various possibilities for activities suitable for kids, parents and seniors alike.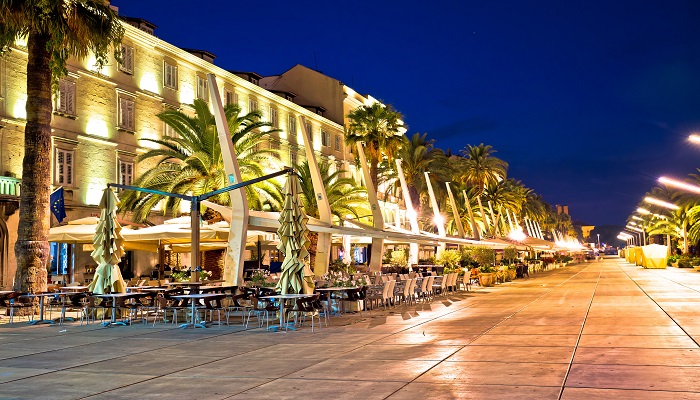 Split and Trogir
The cruise can start either in Split or Trogir, two historic coastal towns with more than 2000 years of continuous urban tradition and UNESCO protected heritage. Both towns are close to the airport and are perfect spots to start your cruise. You can stay in towns for some sightseeing or board the gulet. You can check a famous Aquarium in Port Vranjic near Split or bathe on amazing pebble beaches of Port Okrug on the island of Čiovo near Trogir.
Šolta and Drvenik Veli
First cruise destinations are two beautiful islands, Šolta and Drvenik Veli. Šolta is one of the greenest islands in Croatia and still remains unspoiled by mass tourism. The kids will have a lot of opportunities for swimming, while the elders will have a chance to fully relax and enjoy some of the treasures of the local cuisine.
One of the unspoiled natural treasures of the Drvenik Veli is the Krknjaši lagoon on the east coast of the island. Turquoise water and beautiful pebble beaches are the true paradise. There are small coves with sandy shoals along the coast that provide intimacy and are great for families.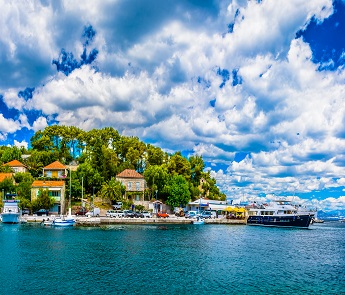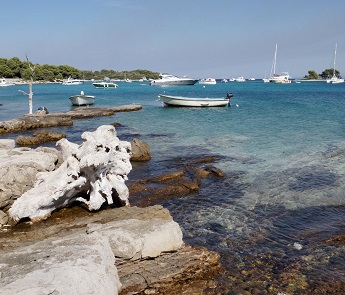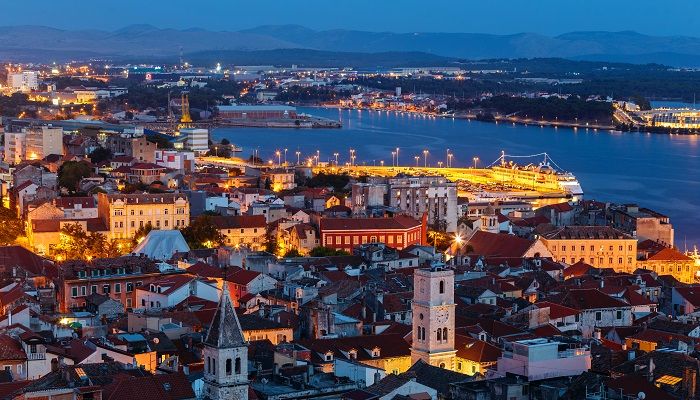 Coastal towns: Rogoznica, Primošten, Šibenik, Vodice and Tribunj
During the cruise, you have the opportunity to visit some of the small and beautiful coastal towns of the central Dalmatia. Even if you would like to avoid the crowds as much as possible, we recommend you to check some of them out, you just might fall in love with one of them.
Rogoznica is called "The Heart of Dalmatia" and is a good starting point for daily land trips to some interesting destinations like nature park Plitvice. In Primošten elders might be interested in its famous beautiful vineyards while the kids would enjoy on the beach of Mala Raduša that was voted as one of the 10 most beautiful beaches in Croatia.
Zlarin is a small town on the island of Zlarin in the Šibenik archipelago. The island is known for green forests, red corals, wonderful beaches, gastronomic specialties, and beautiful churches. This combination of untouched nature and rich tradition offers something for everyone.
Šibenik is the largest town in the region where you can stop to do some shopping, maybe visit a museum, take a nice walk through the city center and have a delicious dinner ashore. Vodice is a town with pebble and sandy beaches that are perfect for swimming, sunbathing and water sports, while the village Tribunj nearby is famous for its Renaissance landmarks and a regional donkey race.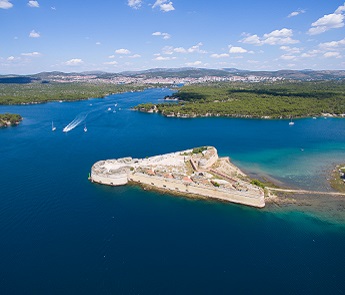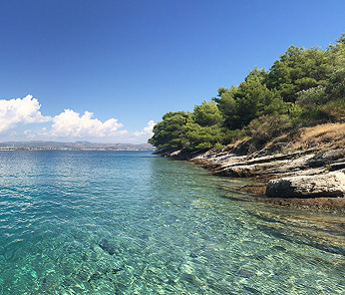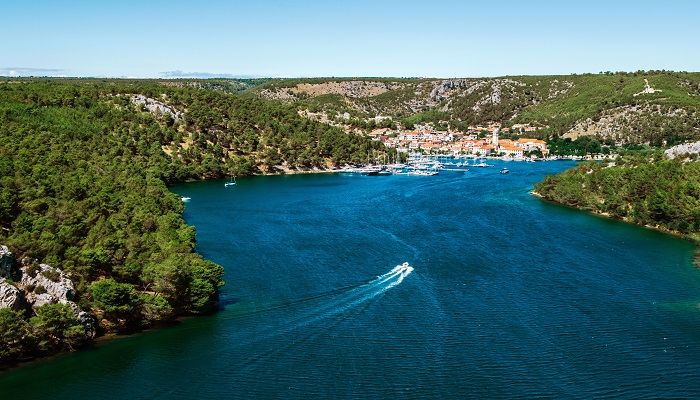 Skradin and Krka National Park
Skradin is one of the most picturesque ports on the Croatian coast located near the Krka river. The core of the town is a protected cultural monument with great places for sightseeing. Skradin is also a starting point for the visit of the astounding National Park Krka.
This nature park is located along the middle-lower course of the river Krka and is famous for its lakes and waterfalls. It is a largely unchanged region of exceptional natural value with well-preserved ecosystems. The park offers numerous footpaths, sightseeing tours, boat trips, an archeological site, a museum, and restaurants.
Kornati and Telašćica
One of the most special, attractive, and amazing destinations of this gulet cruise is the Kornati archipelago. Cruising among this group of more than a 100 mostly uninhabited islands will give you a feeling of being in another world. Some of the islands, islets, and reefs of the archipelago were declared a national park. Kornati is a place where you can experience astounding pristine nature, visit beautiful bays, swim in the clearest sea, and enjoy the amazing view.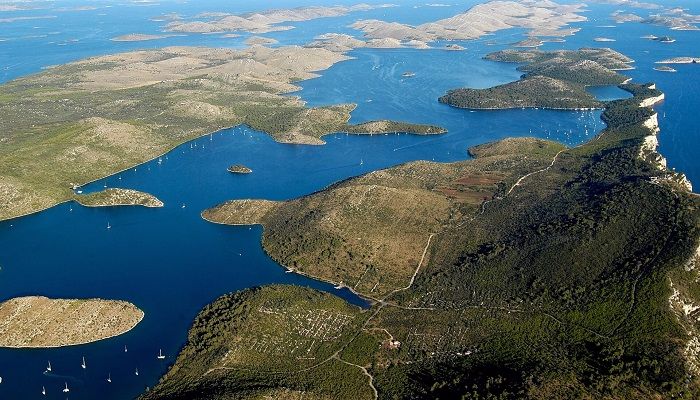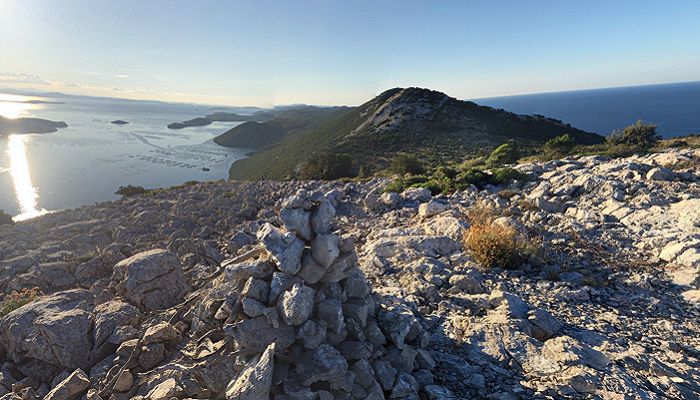 The cruise can take you further to the Nature Park Telašćica situated in the southeastern part of the neighboring island of Dugi Otok. The bay of Telašćica is one of the safest, the most beautiful and largest natural ports in the Adriatic. Due to its natural richness, pristine beauty, and importance, it was declared a nature park. Telašćica offers organized tours in nature, cruising, water sports, diving, fishing, cycling, photo safari and traditional sea specialties in several catering establishments in the area of the park.
Get the perfect gulet from Croatia for you
Send us your wishes and get free assistance from our cruising expert.